Buy Now Pay Later (BNPL) - Everything You Need to Know
If you've spent any time online recently, you've probably come across the phrase 'buy now, pay later'. These payment schemes have been around for quite some time, but they've become particularly popular of late as people look for new ways to fund their purchases both online and in-store.
Delayed payment options might seem attractive when you're walking away with a full bank account AND an armful of new products, but they aren't the best choice for everyone. In fact, some debt charities have even warned that users of Buy Now Pay Later financing and how people can end up in debt and struggling to pay their bills.
In this article, we explain what Buy Now Pay Later is, how it works, and whether there are any alternatives out there.
What is Buy Now Pay Later?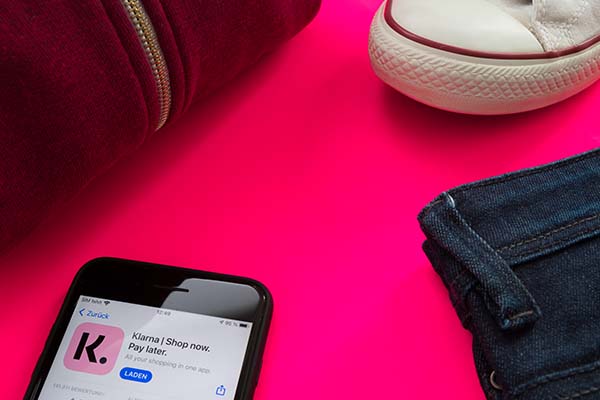 Buy now pay later (BNPL) is a term that is commonly used to describe store finance. It effectively means borrowing the cost of an item and paying the sum back after a delay period.
Put more simply, it's a way to buy something without having to pay for it there and then. Instead, your payment is deferred until some point in the future.
How does it work?
That really depends on the provider. Buy Now Pay Later allows you to make purchases without having to pay until a later date. It's sometimes described as paying in instalments, but it also covers a range of other credit products. In short, BNPL is actually a form of borrowing.
While you can get your hands on the latest products without paying for them upfront, you're really taking out credit that covers the cost but must be paid back in the future.
These agreements often come with an interest-free period, with the total balance due a certain number of weeks or months after the date of your purchase. Certain providers also allow consumers to pay for their purchase in instalments – which are sometimes known as 'slices'.
It's practically the modern version of ordering a product from a catalogue account. You get the items you want, while securing extra time to pay the balance.
Is Buy Now Pay Later safe?
While BNPL lending solutions are popular, this form of borrowing is currently unregulated. This is despite calls from the government for the Financial Conduct Authority (FCA) to protect consumers. BNPL is therefore safe in theory, but providers are not currently authorised or regulated.
Citizens Advice describes BNPL as a "slippery slope into debt", and has revealed that most people who use it don't know what they're signing up for. Some BNPL providers have even been known to market themselves to retailers as a way to encourage the public to spend more than they ordinarily would.
This has left some shoppers with growing liabilities and regular calls from debt collection firms. A report by Citizens Advice shows that 40% of those who've used BNPL in the last 12 months are struggling to settle what they owe. Many of these are young people between the ages of 18 to 34 – a group that BNPL providers target heavily.
Fortunately, the UK government has now taken steps to bring BNPL lending under the supervision of the FCA. It is expected that borrowers will eventually be able to escalate complaints about this form of borrowing to the Financial Ombudsman Service, but this form of borrowing remains unregulated and potentially risky in the meantime.
How much does buy now pay later cost?
The cost of buy now pay later varies from provider to provider. In many cases, consumers won't have to pay interest on the credit, provided that they make repayments within the specified interest-free period.
Interest is more likely to be applied if you opt to repay in smaller instalments over a longer period of time. In either case, failing to repay what you owe can result in significant fees - not to mention the cost of the interest that could accumulate on the debt.
Who offers buy now, pay later?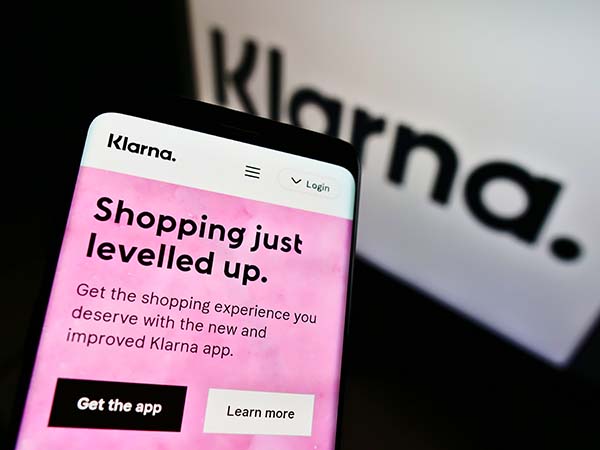 There are lots of companies offering buy now pay later on consumer purchases in the UK. Some retailers offer the service themselves or via a finance partner, but it's more common to see this form of credit offered by one of the major 'pay later' providers.
Some of the most popular Buy Now Pay Later lenders are:
Klarna
Sezzle
Afterpay
Clearpay
Laybuy
Zilch
Splitit
Quadpay
Zip
LayL8r
Online retailers such as Very and Littlewoods also offer a similar service, and PayPal has even launched its own BNPL product.
Why is buy now, pay later so popular?
Buy now pay later is nothing new, but it has enjoyed a surge in popularity on account of firms paying for advertising both on television and social media.
These adverts seem to target younger consumers and those who can't afford to pay for their purchases upfront. The prospect of putting off their payment or splitting it over a longer period of time can be attractive but Buy Now Pay Later marketing rarely explains the risks that come attached.
Crucially, it can be hard to recognise the impact of buy now pay later on your finances. When it's so easy to pay in this way, it's no surprise that some people lose track of how much they've spent – and it's not widely known just how damaging a missed Buy Now Pay Later payment could be to your credit rating.
Does buy now payer later affect your credit score?
Whether a Buy Now Pay Later arrangement will affect your credit score depends on the particular agreement in question.
Any missed or late payments may appear on your credit report and negatively impact your credit score. This could make it more difficult to get accepted for new credit in the future.
It's also worth noting that your credit score could also be affected if you take advantage of multiple BNPL deals over a short space of time. This is because many providers conduct a 'hard' credit check when considering your application (which isn't always made clear at the checkout stage of purchase) which will appear on your credit report for other lenders to see.
What are the alternatives to Buy Now, Pay Later?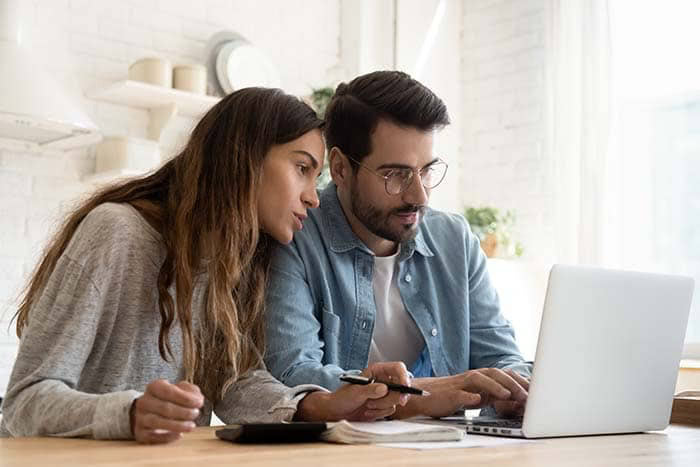 Buy Now Pay Later can be a very attractive option if you can't afford to shell out for a product upfront, but it does come with some drawbacks.
Most notably, the interest charges on buy now pay later products can be high – and it's not always easy to keep track of your spending when you can easily purchase items without money leaving your bank account.
These schemes can make it much harder to control and keep track of your spending, whilst a late payment or two could have a significant impact on your financial status and credit score. Surveys show that a quarter of consumers who have used BNPL actually regret having done so.
Fortunately, there are many alternatives available, including:
Saving up for a purchase
If you don't need to buy something there and then, saving up for it might be a better option. It might take a bit longer, but you won't harm your credit score and there's no interest or fees to worry about when you pay for something outright from your own pocket.
Using a credit card
If you need to spread the cost of a purchase and don't want to pay out of your own bank account, a credit card could be a better option. There are many available from high street banks and other lenders, but it's worth doing your own research since some credit cards come with high-interest rates and costs that can quickly spiral if you don't stay on top of your repayments.
Borrowing money from family and friends
Borrowing money from family and friends can be helpful in some situations, but it isn't always appropriate and can put a strain on your relationships. If you do get financial help from those close to you, make sure that you have discussed the matter with them first and agreed on how and when you will make repayments.
By taking these arrangements seriously, you stand a better chance of getting the money you need without damaging your relationships in the process.
Taking out a personal loan
Personal loans can be a great option for anyone who needs to make a purchase. They can come with very reasonable interest rates and are not just reserved for those people with high credit scores.
Unlike buy now pay later schemes, personal loans are paid into your personal bank account and so you'll be able to see how much you're spending. This can make it much easier to keep control of your money and to stay on track with repayments.
Find the money you need with Little Loans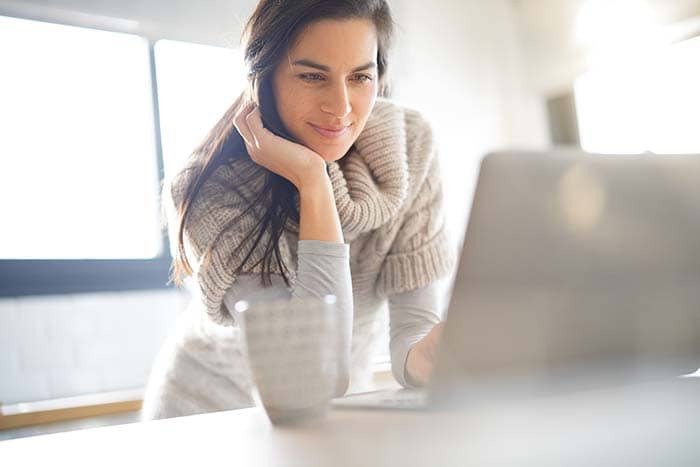 If you want to spread the cost of an essential or emergency expense or don't have the money to pay upfront, Little Loans could help you to find a personal short term loan loan that works for you.
By working closely with short-term direct lenders, we help borrowers to apply to the lender that is most likely to approve their application. It's a great way to avoid having to make multiple applications in the hope of getting approved (which could harm your credit score), and our online application form can be filled out in just minutes – even from your mobile phone.
How does it work?
If you need to cover expenses but don't have the money to pay upfront, our affordability checker could give you an idea of how much you can afford to borrow.  . From there you can choose to complete our simple application form, after which we'll try to match you with the lender most likely to approve your request.
Once we've introduced you to a lender from our panel, you can opt to complete a full application directly with them. This will involve a full credit check.
If you're approved, money could be sent to your account in just minutes* – making it possible for you to cover any essential costs that arise.
I need help with debt, what should I do?
If you're struggling to manage your debt or have faced issues with buy now pay later schemes, there are options available to you.
Should you feel your debt has reached unmanageable levels, or if you are unable to keep to your financial commitments, the organisations listed below could help by providing you with free and impartial advice.
www.moneyadviceservice.org.uk
www.stepchange.org
www.nationaldebtline.org
Representative example: Amount of credit: £1000 for 12 months at £123.40 per month. Total amount repayable of £1,480.77 Interest: £480.77. Interest rate: 79.5% pa (fixed). 79.5% APR Representative. We're a fully regulated and authorised credit broker and not a lender