How Do Payday Loans Work?
Payday loans have been around for a long time now, and are sometimes viewed as an easier way to borrow money than going to your bank. While it's true that payday lenders are often willing to approve applications from people with poor credit histories, there's more to this form of borrowing than that.
Keep reading to find out how payday loans work, how much you could borrow, and whether there are any alternative options available.
What are Payday Loans?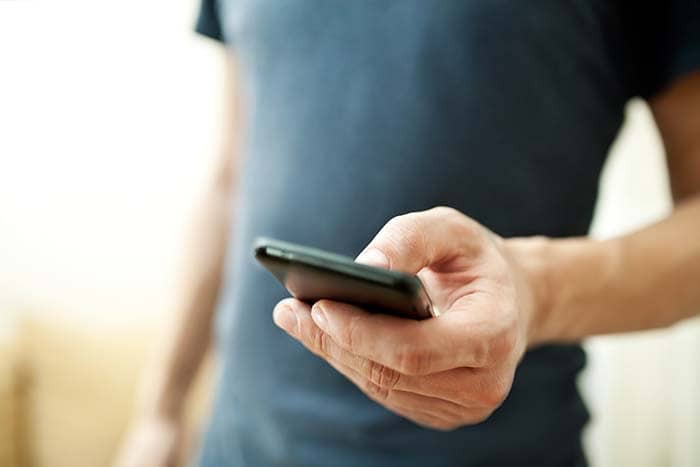 Payday loans are a form of finance that pretty much do exactly as their name indicates. It used to be that payday loans would provide borrowers with the money they need to cover costs until their next payday.
These days the term more is more commonly used to describe short term loans, many of which have more flexible repayment terms.
How Do Payday Loans Work?
Payday loans don't work in the same way as other forms of borrowing. As their name suggests, they are intended to act as a short-term advance that can be used to cover costs up until the next time you get paid.
Nowadays, payday loan lenders may also offer you the option to choose your repayment period. This means that you won't necessarily have to settle the total balance on payday and brings this form of lending in line with the short-term loans already offered by direct lenders.
Unlike traditional forms of borrowing, payday loans are often considered more accessible for people with a poor credit history. This is because payday lenders are more interested in how much you can afford to repay rather than just your credit history.
Once accepted for a payday loan, money could reach your account on the same day. From this point onwards, fees and interest will be applied and it's important to ensure you understand the total cost of borrowing before accepting a payday loan offer.
How Much Can I Borrow?
Like other lenders, payday loan companies offer different amounts of money depending on how much you apply for. Some accept applications for around £50, while others are willing to offer much more.
Some of the UK's most flexible loans aren't from payday lenders at all, but rather from reputable short-term loan companies. The lenders on the Little Loans panel offer short-term loans of between £100 and £10,000, for example.
What Are the Costs of a Payday Loan?
Payday loans can come with significant costs attached, but these are capped by law and monitored by the Financial Conduct Authority (FCA). This means that the typical fees and interest that payday lenders can charge are limited by the rules.
Interest rates are capped at 1500% over a year, in a figure that is known as the annual percentage interest rate (APR).
To give an example, somebody who takes out a loan for 30 days and repays on time should not have to repay any more than £24 in fees and charges for every £100 they borrow. The rules also mean that borrowers should never have to pay back more than double the amount they originally borrowed.
Is the Payday Loan Industry Regulated?
In the UK, all lenders and credit brokers should be authorised and regulated by the Financial Conduct Authority (FCA) including payday loan providers. All reputable companies will display a message that confirms their status while providing a reference number that can help potential borrowers to check that they are legitimate.
To find out whether a payday lender (or any other loan company) is authorised and regulated, visit the FCA register. Here you can enter the name or reference number of the lender or financial services company you want to apply to and can confirm that they are a genuine authorised and regulated loan provider or credit broker.
How to Calculate Payday Loan Fees and Interest?
When you borrow money, you can usually split the amount you have to repay into three separate categories.
Firstly, you'll have to repay the principal amount – in other words, the amount of money you borrow.
On top of this, you'll usually need to pay fees that are set by the lender. These should be clearly explained before you accept an offer.
Finally, you'll need to pay interest, which is the amount the lender charges you to borrow money. This is usually calculated as an annual percentage rate (APR) – and the rate applied can sometimes vary over the course of the loan term.
Before you apply for or accept, a short-term loan, the lender or credit broker should provide what is known as a 'representative example'. This illustrates how much you can expect to pay in total, including the principal amount along with any fees and interest.
How Do I Repay a Payday Loan?
Once you've received funds from a payday lender, you'll have a specified amount of time to pay back what you owe. Depending on the company you've borrowed from and the terms of borrowing, you'll need to repay your loan either as a one-off lump sum or in smaller instalments over an extended period of time.
Many lenders accept repayments online, over the phone, or even via cheque. For those borrowers who wish to repay in instalments, it's sometimes possible to pay using Continuous Payment Authority (CPA). CPA – which is also known as a recurring payment - allows the lender to take money directly from a borrowers bank account on an agreed date, and can be cancelled at any time. It's worth noting that cancelling while you still owe money will not relieve you of responsibility for the debt.
What Is a Rollover Loan?
A rollover loan (also known as a 'loan deferral') is a way to extend a short-term loan when you can't repay as quickly as originally agreed. Some lenders may offer a loan deferral or a rollover to give borrowers longer to repay, but this isn't an appropriate solution for everyone.
By accepting a new agreement for a rollover loan, borrowers may end up having to repay more in interest and fees than from their original loan agreement. 
There are also rules about offering rollover loans, and lenders shouldn't defer more than twice. When offering to extend a payday loan, lenders must also provide borrowers with an information sheet that explains where they can access free debt advice.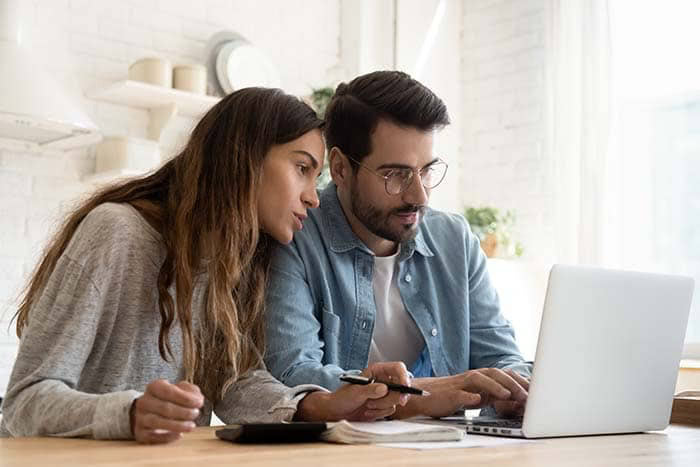 Your credit score is unlikely to be affected by a payday loan or instalment loan provided that you pay back what you owe on time and in full. If you fail to make repayments as they fall due, your credit score is likely to fall and you may find it harder to get approved for credit in the future.
It's also important to note that all reputable loan providers will conduct a credit check before approving a loan application. This will appear on your credit report and may temporarily reduce your credit score – particularly if you have made multiple applications in a short space of time.
Are Logbook Loans the Same as Payday Loans?
In a word, no. While payday loans are usually 'unsecured', logbook loans are typically secured against your car or other personal vehicle. This means that if you fail to make the required repayments, your vehicle could be seized.
Logbook loans are often marketed to people with low credit scores since they don't always require credit checks. While this can be attractive, it does mean that your vehicle and finances are at risk – and you could end up losing your car while also needing to pay high interest charges and fees.
How Does the Loan Cooling Off Period Work?
By law, payday and short-term loan providers must allow for a 14-day cooling-off period following the acceptance of a loan offer.
In practice, this means that you have the right to withdraw from a loan agreement at any time within the first 14 days after getting approved for a loan. If you do withdraw during the cooling-off period, you'll simply need to repay the amount borrowed and interest on any credit you've used. Any additional charges and fees should be refunded.
What are the alternatives?
Payday loans may seem like a good option, but there are plenty of alternatives available.
For one thing, while payday loans usually require borrowers to repay what they owe when their next pay cheque lands, short-term loans offer a far more flexible way to access money when you need it.
As a reputable online credit broker, Little Loans matches potential borrowers with the most suitable direct lender from our panel that is most likely to approve their request. Our lenders offer loans of between £100 and £10,000, with a choice of repayment terms depending on the amount you need to borrow.
With our quick check loan eligibility checker and a fast application process, Little Loans makes it easy to take the first steps towards getting a short-term loan without putting your credit score at risk.
Representative example: Amount of credit: £1000 for 12 months at £123.40 per month. Total amount repayable of £1,480.77 Interest: £480.77. Interest rate: 79.5% pa (fixed). 79.5% APR Representative. We're a fully regulated and authorised credit broker and not a lender