Do Payday Loans Affect Your Credit Score and How?
Payday loans can be a very useful option when you need to access money quickly, but they can have a knock-on effect on your credit status. Even though they may be convenient, they can make it harder to access certain forms of credit in the future since some lenders believe that they are a sign of financial instability.
While this isn't necessarily true, it's important to understand how a payday loan could affect your financial status before you accept an offer. In many cases, your credit score won't be affected, but there are other factors to watch out for.
This guide covers how payday loans affect credit scores, whether you'll still be able to get a mortgage, and many other frequently asked questions.
Will a Payday Loan Affect My Credit Score?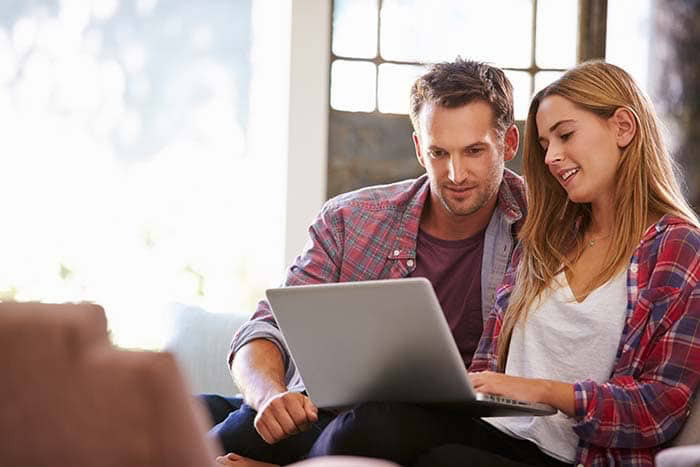 A payday loan is unlikely to have a negative effect on your credit score if you pay what you owe on time and in full.
This form of borrowing could even help you to build a better credit score, provided that you make the repayments as agreed with the lender. This is because sticking to your agreed repayments shows good credit management, and proves to lenders that you're a reliable borrower.
What are the Risks of Payday Loans?
Payday loans can help you out when you're short on money and have to pay an unexpected bill or some other emergency cost, but they also put you at risk of getting trapped in a cycle of debt. By continuously borrowing money, you might find it difficult to stay on top of your regular costs since you'll also have to repay what you owe with interest.
Beyond this, payday loans also often come with fees and charges attached. Failure to repay what you owe can become particularly expensive, even though the Financial Conduct Authority (FCA) caps late repayment fees at £15 plus interest.
Finally, many payday loan lenders apply very high rates of interest that can make it hard for people to keep up with repayments. Some lenders even apply rates of up to 1,500% APR – although there are plenty of short-term lenders with far more reasonable rates of interest.
How do Lenders Know You Have Used a Payday Loan?
When you apply for a loan with a reputable lender, they will check your credit record to ensure that you can afford to repay the amount you've requested.
To conduct a credit check, they will review a report prepared by one of the UK's major consumer credit reference agencies – Experian, Equifax, and TransUnion.
These reports show overdrafts, credit cards, and applications for credit amongst other things. They also display any payday loans or instalment loans you've had in the recent past, and different lenders and institutions have their own unique views about this form of short-term lending.
Why do Mortgage Lenders Care About Payday Loans?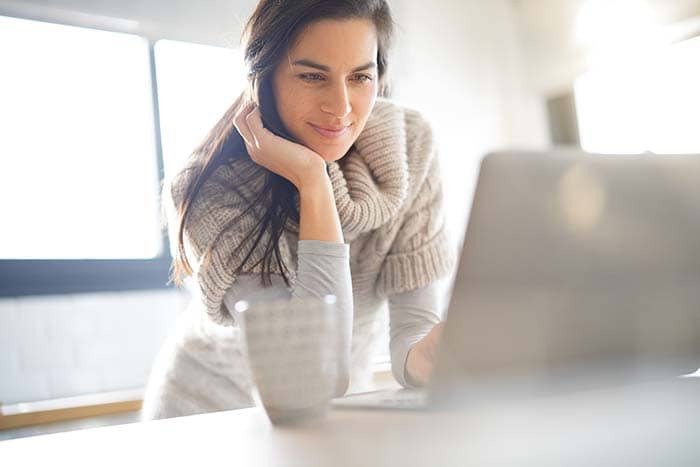 Since mortgages are such a long-term form of borrowing that involve large sums of money, mortgage providers are abundantly cautious when deciding whether or not to approve applications.
Generally speaking, mortgage providers are more likely to approve an application when the person involved is financially stable. While using a payday loan is not necessarily an indication that somebody is struggling financially, some lenders are wary of approving a mortgage application made by somebody who has had to rely on high-cost credit.
Despite all this, there are still some mortgage providers who are willing to consider applications from people who have taken out payday loans in the recent past. As ever, it's important to show that you are financially stable, have a regular income, and are responsible enough to repay what you owe on time and in full.
What Could a Payday Loan Indicate on Your Credit File?
As with any form of credit, lenders view payday loans differently. Some may see a recent payday loan as a red flag that indicates you've had some financial problems – and they might even reject your application based on those concerns.
Others are more willing to look beyond a recent payday loan and consider your income and outgoings alongside your payment history.
The bottom line is that different lenders view payday loans in their own unique way. When making a credit application, it always pays to check the basic eligibility criteria. Often, using a credit broker could make it even easier to get approved.
What if I've got a Payday Loan and Changed My Mind?
If you take out a payday loan but then change your mind, you can still withdraw from the agreement provided you do so within the 14-day 'cooling-off' period. During this time you can end the loan agreement and get a refund for any charges you paid, although you'll still need to repay the loan amount plus any interest.
How Long Do Payday Loans Stay on my Credit Report?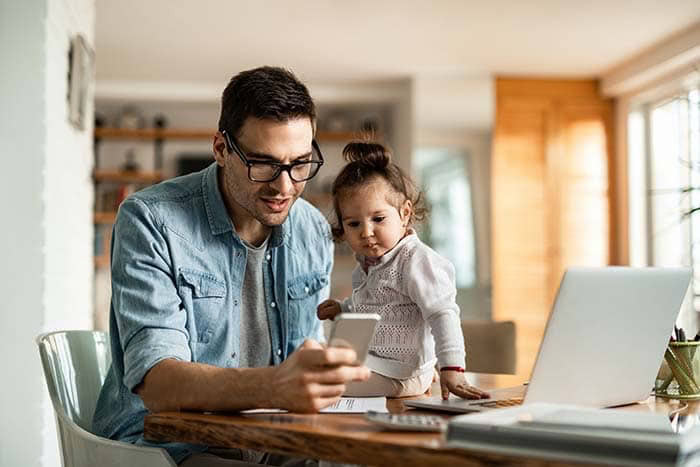 No matter what type of loan application you make, a record of a "hard" credit check will stay on your credit report for between one and two years. This includes applications for a mortgage, a credit card, a payday loan, or any other form of credit. The difference comes down to which credit reference agency has compiled the report you're looking at.
Credit reports don't show whether your application was successful, but they do show any loan repayments you make – which stay on file permanently.
If you are approved by a payday lender, the loan itself could remain on your credit report for up to six years after your account has been settled.
Can I Get a Payday Loan with a Poor Credit History?
While all UK short-term lenders are legally required to conduct credit checks, payday loan companies are often willing to look beyond a poor credit history. In fact, this form of borrowing is often considered one of the easiest ways for people with a less than perfect credit history to access money.
The important thing to remember is that all lenders assess applications differently, and there is no guarantee that you'll get approved for a payday loan with bad credit– even by a payday lender.
How to Improve Your Credit Score with Payday Loans
As mentioned previously, a payday loan could help you to improve your credit score – but only if you manage the credit properly.
Any loan that you repay on time and in full could help to show that you are a reliable borrower, boosting your credit score in the process. Below are some of the ways that you can ensure that a payday loan doesn't negatively affect your credit score.
1. Don't Take Out Too Many Payday Loans
While an occasional loan application won't necessarily be an issue, taking out too many payday loans could act as a warning sign to other lenders. It's also essential to remember that taking out multiple loans at once could make it harder for you to cope with your debt repayments.
2. Don't Apply For Too Many Loans at Once
When lenders review your application and conduct a credit check, it leaves a marker on your credit report. Other lenders can see this and may view too many applications in a short space of time as a red flag.
This means that applying for many loans over a short period could harm your chances of getting approved.
3. Make Sure You Can Repay Loans On Time and In Full
Repaying what you owe on time and in full is one of the most important aspects of managing your debts. Making the agreed repayments shows that you're a reliable person who lenders can trust to pay what they owe, while failing to do so may have an impact on your credit report.
When applying for a loan, it often helps to check the total cost of borrowing and make sure that you can afford to repay your debts.
What Happens If I Stop Paying My Payday Loan?
If you fail to repay a payday loan as per your agreement with the lender, you could be charged a fee alongside interest on the missed payment.
Failing to pay what you owe is also likely to damage your credit score and leave a negative mark on your credit report for a period of up to six years.
If you continue to miss repayments and fail to engage with the lender, you could even be taken to court, be issued with a County Court Judgment (CCJ), and face enforcement action.
What To Do If a Creditor Tries to Collect Your Loan
If you've stopped repaying a payday loan, the lender may try to take action to recover the amount you owe. They will usually start this process by writing to you, calling you, or even visiting you in person to discuss the situation.
Borrowers that fail to engage with their creditors may become subject to legal action, and it's almost always better to deal with the problem than to ignore it. Lenders prefer to work with borrowers who are willing to address their debt issues, and there's lots of help out there for people who feel that their debt has become unmanageable.
If you're struggling to pay off what you owe, and feel that your debt has reached unmanageable levels, the organisations listed below could help you – and offer free and impartial advice:
moneyadviceservice.org.uk
stepchange.org
nationaldebtline.org
Options for Paying a Payday Loan
How you need to repay a payday loan will depend on your agreement with the lender. Many will accept debit card, direct debit, or recurring payments made via Continuous Payment Authority (CPA) which enables the lender to take money directly from your bank account on agreed dates.
It's generally possible to pay back loans either as a one-off lump sum or in instalments over a longer period of time. If you're struggling to pay, your lender may even offer an extended payment plan, but it's important to check the terms and conditions that come attached to any such arrangement.
Representative example: Amount of credit: £1000 for 12 months at £123.40 per month. Total amount repayable of £1,480.77 Interest: £480.77. Interest rate: 79.5% pa (fixed). 79.5% APR Representative. We're a fully regulated and authorised credit broker and not a lender