Online Loans – Apply Online For A Quick Decision
Although many people still choose to book an appointment with their bank manager and travel down to their nearest branch to ask for a loan, more and more of us are applying online instead.
What is an online loan?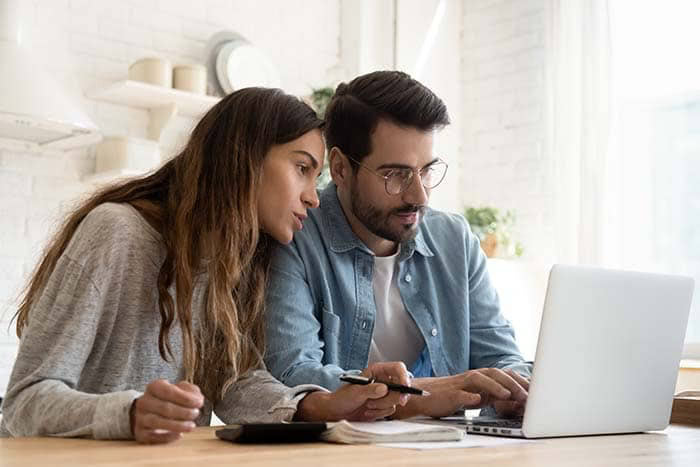 It is quite simple actually – an online loan is a type of loan which is applied for and completed online. That means you can complete the application and get a (usually) instant decision from the comfort of your home or on the move with your smartphone, without the need to go to your bank. There has been a significant shift to doing things online these days and applying for a loan is no different.
What are the benefits of online loans?
The main benefits of applying for a loan online are:
you can apply anywhere from a connected device (depending on your ability to log onto the Internet)
many of the application forms to borrow money you find on finance company websites are quick and simple to fill in
you can apply for a personal loan day or night
most lenders' systems are now fully automated meaning you can get an instant decision on any application you make
quick payout - you could receive the money you need sent direct to your current account within minutes*
How much can I borrow online?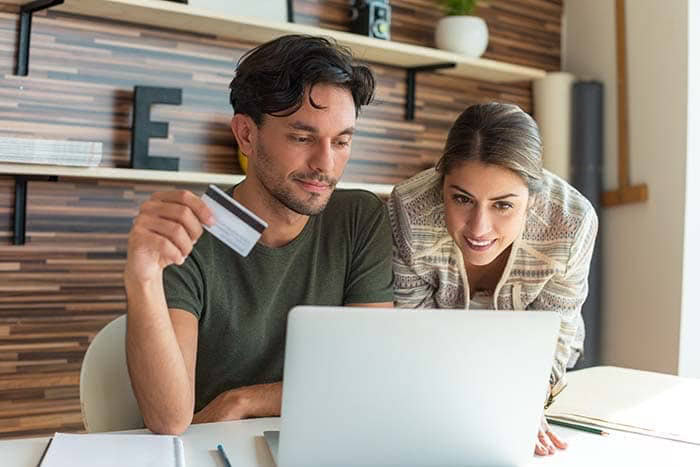 How much you can borrow depends on your personal financial situation, the choice of lender and your previous borrowing history. You can go as low as £50 all the way up to tens and hundreds of thousands if you fit the criteria and have the ability to prove your income and affordability.
With Little Loans, you can apply to borrow from £100 to £10000 with repayment options from 3 to 60 months. How much you can borrow exactly will depend on your affordability, credit rating, previous borrowing history and other factors.
Can I get an online loan with bad credit?
As you might expect, a less than perfect credit score means that the range of lenders and financial products available to you are limited, but that doesn't automatically mean that you won't have access to a loan. You can try our Quick Check tool and see whether you have a chance to be approved by one of our lenders.
What is the difference between a direct lender and a broker? Which is better?
We've outlined below the pros and cons of applying directly to a lender and a broker, what are the differences and hopefully you can make an informed choice on which of these options is best for you.
Applying with a direct lender
When you apply directly to a lender, you're only going to be offered their range of financial products if you qualify for them. What's more, when you complete their application form, they will have to run a hard credit search on you as part of their decision-making process.
If you're approved, that's great.
But, if you're declined, a record of that hard credit search stays on your report for a period of time. Other lenders you apply to can see how many hard credit searches have been run and, if there are too many in a short space of time, your application is more likely to be declined because they might believe that you're struggling financially.
Also, too many recent hard credit searches might negatively affect your credit score.
Applying with a broker
Brokers are different - they don't lend money themselves. Instead, they work with a registered panel of lenders. How does this work?
When a lender joins a broker's panel, the broker asks the lender to define in detail what an eligible borrower is to them - questions like:
the personal and financial circumstances of borrowers they like to work with
how much they're happy to lend (minimum and maximum) and over how long 
A broker will compare the personal and financial details you've given them on their application form with the eligibility criteria provided to them by each of the lenders on their panel. The comparison itself takes just seconds because many brokers are now fully automated.
Your broker will then contact the lenders in turn where there appears to be a good match. Each lender then runs a soft credit search on the borrower - unlike hard credit searches, soft credit searches cannot be seen by other lenders. There's also no effect on your credit score no matter how many soft searches are run.
What happens if my application is approved?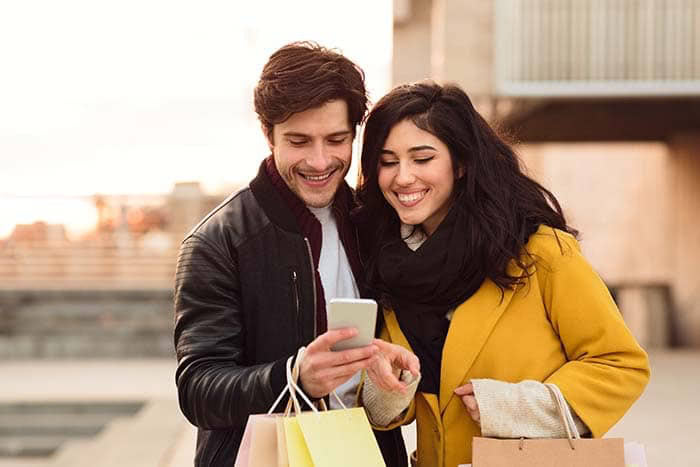 Most lenders are now able to provide borrowers with instant decisions on the loans they've applied for.
If your application has been accepted and approved, you'll then be shown a quote from your lender. The quote will be based upon the lender's assessment of the risk in providing you with the loan.
You'll see:
the interest rate you'll be charged (the APR of your loan)
the size of your monthly repayments and the dates on which they'll be collected from your bank account
any additional charges (like late payment fees, early settlement fees, and so on) 
How quickly can I receive the money if approved?
If you agree to both the offer and the terms and conditions by signing the paperwork, the lender can send the money directly to your bank account within minutes. The actual time to receive them will depend on your bank processing speed, the time it takes them to process incoming payments, whether it is on a weekday or weekend, etc…
Will applying for a loan online affect my credit rating?
All FCA authorised and regulated lenders in the UK are required to run affordability checks and running a hard credit check is part of the process. Too many credit checks in a short period of time can affect your credit score negatively.
The good thing is that when applying for a loan with Little Loans you will have only one credit check done only when you decide to proceed with the application and we'll match you with the lender most likely to approve it!
Frequently Asked Questions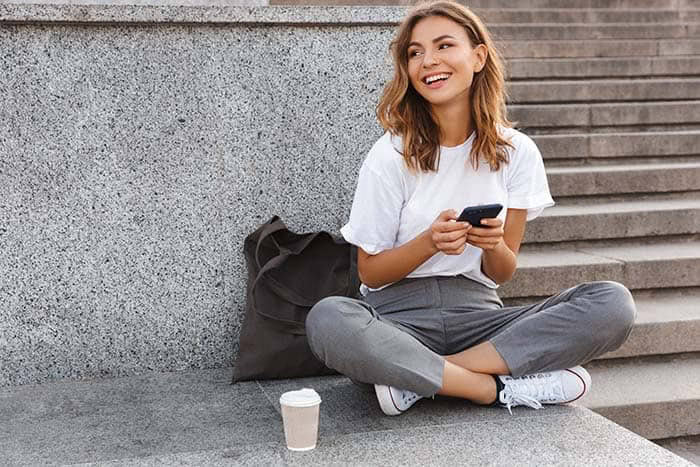 What is the best online loan company?
There is no real answer to the question "which online loan company is the best?". That's because every lender and borrower is different - each lender has their own preferred type of borrower they like to work with.
For example, banks, building societies, and mainstream financial institutions prefer to lend big sums of money to people with "good" or "excellent" credit ratings.
On the other hand, there are many specialist funders who only want to offer smaller loans to people with "fair", "bad", or "poor" credit scores.
As you can see, the best lender for one borrower is probably not going to be the best choice for another borrower.
Where can I go to borrow money online fast?
You can start with us with Little Loans! Once you fill out our Quick Check affordability tool, we'll let you know what your chances of being accepted by one of our lenders are and you could decide whether to proceed with a full application or not. If you do proceed and your application is approved, you could receive the money in your bank account within minutes* of signing the online paperwork.
How long do I have to pay the loan back?
How long you will have to pay the money back will depend on the amount you've borrowed and the terms in your contract. The loans you can get from our panel of lenders will have repayment terms from 3 months to 5 years (or 60 months).
Can my monthly repayments go up and down?
Your interest rate (APR) is fixed - rates remain the same for the entire period of your loan. Repayments you make to your lender will be for the amount you agreed to when you took out your loan.
Are online loans safe?
We can't really speak for other brokers and lenders, but yes, our loans are very safe. We'll never charge you for applying or ask for any upfront fees. Our systems are encrypted with 256-bit security making the whole process very safe and secure.
Do I need a guarantor?
Not necessarily, but that again depends on your personal circumstances. There are lenders on the market who might require a guarantor, but you don't need a guarantor to apply for a loan with Little-Loans.
What happens if I can't meet my repayments or miss one?
Whenever you fall into financial hardship, it's always best to contact your lender as soon as possible and let them know about your situation. They might be able to help or offer further advice on what is the best way to deal with the situation.
Worried about your current level of debt?
If you're worried about managing your current level of debt and you'd like to speak to someone for help, you can contact The Money Advice Service – they might be able to help and offer free and impartial advice.
Representative example: Amount of credit: £1000 for 12 months at £123.40 per month. Total amount repayable of £1,480.77 Interest: £480.77. Interest rate: 79.5% pa (fixed). 79.5% APR Representative. We're a fully regulated and authorised credit broker and not a lender