Payday Loans For Bad Credit
There are times when we're all faced with a bill we didn't expect. From a broken-down car to a packed-in boiler or just a particularly expensive month, getting your hands on some extra money could always help, and everybody has been in the same position at some point.
If this all sounds familiar, you might just be one of the many people who frequently search online for 'bad credit payday loans'. For those who struggle with a poor credit history, borrowing money can be harder than for people who have a more positive credit record, but that does not mean that applying for a loan has to be difficult.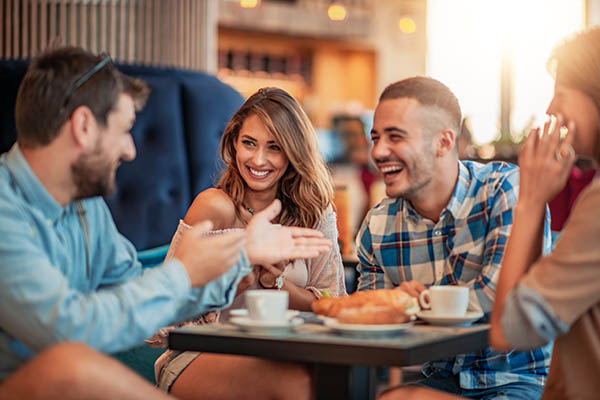 How does it work?
A bad credit payday loan is a high-cost, short-term credit solution that is specifically designed for borrowers who have a poor credit history. Today, payday loans for people with bad credit often refer to loans where repayments are stretched out over several months, but that still come with significant interest rates which can add up to a fairly expensive total repayment sum. 
Payday loans were a common form of borrowing that became the subject of particularly bad press during the mid-2000s. They were designed to be a short-term solution that was paid back when the borrower was next paid by their employer. Nowadays, the term is more frequently used to reference short-term credit that comes with high levels of interest attached. 
Does Little Loans Offer Payday Loans?
Little Loans does not offer payday loans, but we do offer what many people think is a better and more flexible alternative. Unlike payday loans, which require borrowers to pay back what they owe with interest when they next get paid, Little Loans works with a panel of lenders from which you could borrow between £100 to £10,000 and choose a repayment term from 3 up to 60 months (5 years) dependant on the amount requested.
What this means is that rather than setting yourself back by eating into next month's wages before it even hits your bank account, you could pay back what you owe over a longer period of time. Whilst in some circumstances this approach could work out more expensive in the long run, it can also help with budgeting as you won't have to make a substantial repayment all in one go.
Can you get a payday loan with a bad credit rating?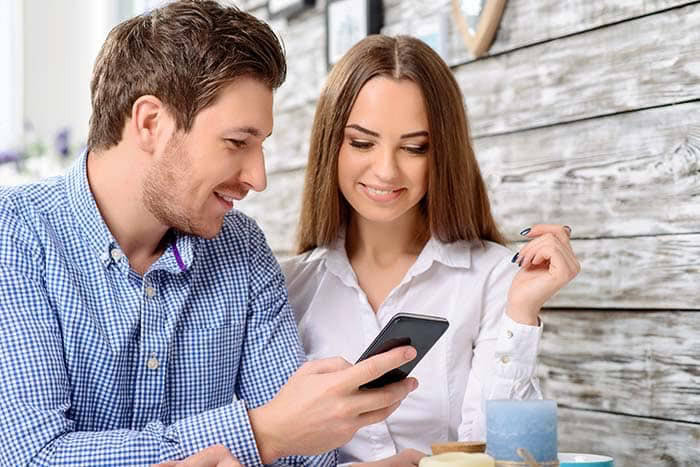 Many lenders in the UK are willing to work with borrowers who have a less than credit perfect history. Whilst you may therefore be able to get a payday loan with a bad credit rating, that doesn't necessarily mean that doing so is the best decision, as it can be expensive and failing to pay what you owe on time can be even more detrimental to your credit score.
Whilst your credit score is still important to many direct lenders, what also matters is whether or not your current personal and financial circumstances will realistically allow you to repay what you owe in full and on time.
Whether you can get a loan will depend on how closely you meet the eligibility criteria of the lenders that we have on our panel. . By making an application via Little Loans, you'll be matched with a lender from our panel that is most likely to approve your application. All this means is that even though nobody is guaranteed to get a loan with a bad credit rating, applying with Little Loans could give you a better chance of securing the credit you need.
Will applying have an impact on my credit score?
Making an application for a payday loan could impact on your credit score, but unfortunately, things aren't quite that simple. As we mentioned before, all authorised and regulated lenders in the UK are required to conduct credit checks on applicants as part of their affordability checks and the results can influence their lending decisions.
Bad credit applicants might start to run into trouble if they make multiple applications to various lenders as a result of being rejected. This is because each full (or 'hard') credit check will leave a marker on the applicant's credit record which could be damaging to their rating.
What are the disadvantages of bad credit loans?
They are often thе last resort for people with poor credit, and there are some significant disadvantages to payday loans. For one thing, they often come with a high rate of interest that outstrips other forms of borrowing. These days, firms are restricted in how much they can charge borrowers, but it's important to make sure that you can actually afford to make the repayments in full and on time before you take the plunge.
Another major disadvantage of payday loans is that they are designed to be a very short term form of borrowing. This means that borrowers do not have long to pay back what they owe, and this can lead to financial issues and even defaults.
Frequently Asked Questions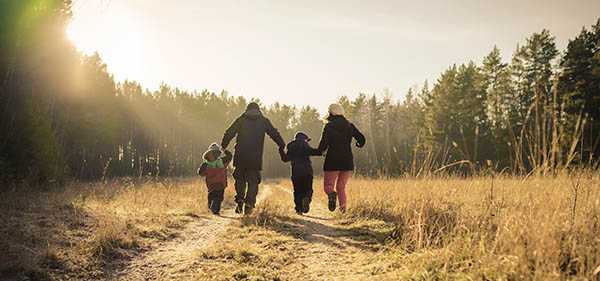 Can I get a loan with poor credit without a guarantor?
You may be able to get a bad credit loan without a guarantor, and unless you apply to a specialist guarantor lender you are unlikely to need one. When taking out a guarantor loan, it is the guarantor's credit history that is more carefully examined by the lender, whereas high-cost short term credit is specifically designed for applicants who have a poor credit score and who have trouble gaining credit from more traditional methods such as via their bank.
Will a poor credit history prevent me from borrowing?
If you have a poor credit history, you won't necessarily be prevented from borrowing money but you may find it more difficult to access credit with the best rates and terms. Fortunately, there are UK lenders that are willing to work with borrowers who have a less than perfect credit history.
Whilst lenders might be concerned to see that you have a history of defaults or even bankruptcy, what often makes a difference is whether or not your current circumstances will allow you to reasonably repay what you owe. Your credit history will still play a part in the decisions made by lenders, but it won't be the only factor and will not automatically prevent you from borrowing.
Will having a bad credit score automatically decline my application?
No, having a bad credit score does not mean that your application will be automatically declined. There are many UK lenders who are willing to look beyond your past history to the specific circumstances affecting a borrower, in particular, whether their current status will allow them to repay what they owe as it falls due.
If you have a very bad credit score, it might be that there are only a limited number of lenders who are willing to consider your application. Nobody is guaranteed approval, but a poor credit score will not always prevent you from borrowing emergency cash.
Will having no credit affect my loan?
A low credit score isn't always the product of poor money management, and sometimes people who haven't taken out much credit in the past find themselves with a low score. This is often because the credit reference agencies do not have enough information about your financial habits to build up a picture of what type of borrower you are.
Having no credit (or only having taken out very limited credit in the past) will not necessarily prevent you from getting approved for a loan, but it might mean that the very best rates and terms are not as readily available to you. Only certain lenders may be willing to accept your application, but fortunately, there are many lenders who are willing to consider applicants who do not have an extensive credit history.
Does taking out a payday loan mean I have bad credit?
You do not have to have bad credit to take out a payday loan, and indeed it is the case that people with good credit are likely to qualify for many forms of lending. Despite this, taking one if you have a good credit rating may not be the best decision for you as other forms of credit may be available with preferential rates and terms.
They are generally designed for people who can't access other forms of finance and they are sometimes viewed in a negative light. This means that if you apply for a mortgage in the future, after getting a payday loan, the lender may be concerned about your approach to money management.
How can I get a payday loan with poor credit without a guarantor and no broker?
If you have poor credit, it is still possible to get a loan without a guarantor or a broker, but you may find it more difficult to get approved. For one thing, you'll have to apply to lenders directly in the hope that they accept bad credit candidates. There are plenty of lenders out there who do, but their lending products may also come with high rates of interest and are not always suitable for people who find themselves in a financial bind.
It's also worth keeping in mind that making numerous applications over a short period of time could negatively impact on your credit score. This is because all direct lenders are required to conduct a full credit check before accepting a loan application. For each full credit check conducted, a temporary marker will be left on your credit file and these can reduce your credit score and harm your chances of accessing further credit in the future.
What are the alternatives – how can Little Loans help?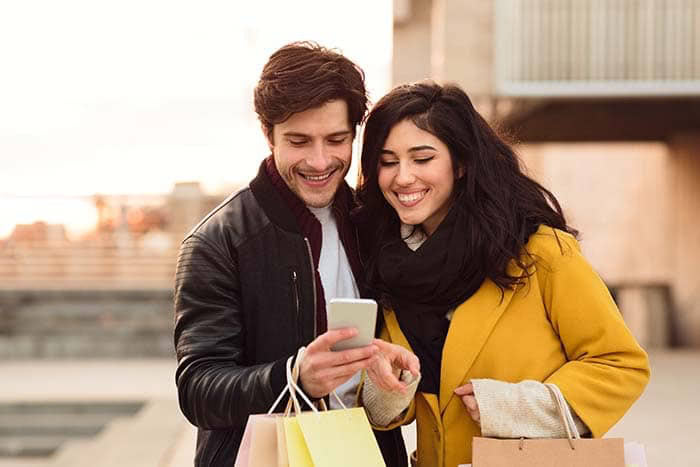 At Little Loans we specialise in finding loans to suit your needs, whatever they may be. If you have a low credit score, we could help you to apply for a loan with a lender who is most likely to approve an application even despite your situation. Whilst all loans are subject to status, the application process on our website is designed to make it easy to apply for a bad credit loan online.
Because our application process involves only a 'soft' credit check, there is no risk of your credit rating being impacted until you decide to make a full application with a lender from our panel. Even then, you stand to benefit from access to multiple lenders as we work with a broad array of UK loan companies who provide credit to people from all backgrounds, each with their own unique credit history.
The loans we help to connect borrowers with are flexible and you can borrow between £100 and £10,000, to be repaid over three months to five years depending on the amount you wish to apply for.
How much can I borrow?
Our carefully selected panel of direct lenders provide flexible loans for people with bad credit of between £100 and £10,000, with repayment terms ranging between 3 and 60 months. Whether you will qualify for the loan amount you seek will depend on a number of factors, in particular, whether your current financial circumstances will allow you to reasonably repay what you borrow.
You can use our Quick Check tool to assess your affordability and get an indication of whether one (or more) of our lenders might be willing to consider your application.
How quickly can I receive the money?
If your application is successful, the money could be sent to your bank account in just minutes*. This will depend on the amount you want to borrow, along with the systems and processes used by your bank which unfortunately are outside of the lender's control.
The time to actually receive the money will be influenced by the speed you bank processes incoming payments, what day of the week it is, whether it is Bank holiday and other factors.
What are the repayment terms – how long to pay it back?
Our trusted panel of lenders offer a number of different repayment terms depending on the amount of money borrowed, allowing you to stretch out repayments to make your bad credit loan easier to cope with.
If you need to borrow less than £1,000 you can choose a repayment period of 3,6 or 12 months. It isn't a problem if you need more though, and our lenders may be able to provide a longer repayment period of up to 60 months. Keep in mind, however, that interest charged over longer periods of time could see you repaying a larger total sum.
What happens if I can't afford the repayments?
Failing to make payments towards an outstanding loan can have serious consequences, and it's important to borrow responsibly. That being said, if you are concerned that you will be unable to meet your repayment obligations, contacting your lender at the earliest opportunity could help you to avoid trouble in the future.
If you're struggling financially, it's important to consider how taking out further loans may impact you. In the event that you feel your debt has reached unmanageable levels, or if you are unable to keep to your financial commitments, the organisations listed below could help by providing you with free and impartial advice.
Representative example: Amount of credit: £1000 for 12 months at £123.40 per month. Total amount repayable of £1,480.77 Interest: £480.77. Interest rate: 79.5% pa (fixed). 79.5% APR Representative. We're a fully regulated and authorised credit broker and not a lender