30 no-spend weekend activities - save money and have fun!
Saving money seems such a difficult subject, even though it may make things that little bit easier in the future. The thing is, it doesn't really need to be a chore, and you can save money simply by adjusting your daily activities. Admittedly it takes a little getting used to, but it will eventually become second nature to you and you will soon see the benefit within your bank account. More importantly it can provide invaluable memories and they are all free!
For the more active…
1. Walking or bike riding
There is nothing more invigorating and refreshing for the soul than getting out and about in the great outdoors. Take a look online at any local walking routes or bike trails; you'll be surprised as to how many there are out there. You could even take a picnic or some hot soup in the colder months and make a day of it. For more information on walks near you visit The National Trust or Ramblers.
2. Take a dip
Although free pools seem a thing of yesteryear there are still a few about, take a look online to see if there are any situated locally to you; there could be some wet and wild adventures to be had for free!
3. Work out without the gym
You don't need to fork out for a gym membership to be able to work out – besides there are many articles that claim that working out outside is even more beneficial for your health. Either apply the same exercises as you would do at the gym while enjoying the great outdoors, or lookup some simple plans online. There are even some free apps out there that encourage you to compete against your friends and family to keep you motivated.
4. Yoga or Pilates
Practice Yoga or Pilates and build strength, awareness and harmony in both the mind and body. Not only will you reap the benefits physically by increasing flexibility, muscle strength and weight reduction; but also it is cleansing for the soul and mind relieving stress and consequential muscle pain.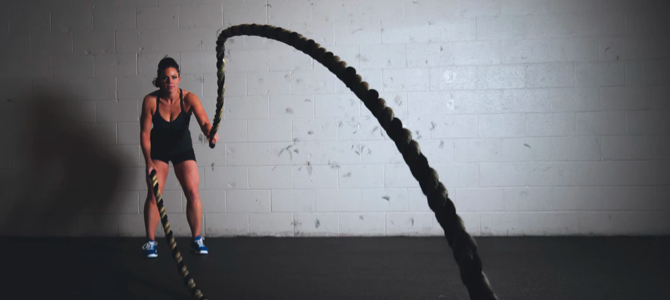 Staying in is the new going out
5. You'll never get bored of board games
Dig out the good old faithful board games that are lurking at the back of your cupboards and get a family championship running.
6. Techie tournaments
Although sitting in front of a computer should never be encouraged when there is so much to see and do outdoors, you could set up a computer based tournament with your friends and family if the weather is dismal.
7. Get your readers on
Set your imagination free and pick up those books that have been lying around your home. Reading is good for the mind and even more beneficial to the younger members of your family.
Did you know: 'a child's vocabulary is a big predictor of their future success,' says Alice Penfold, Project Manager of the Words for Work programme at the National Literacy Trust. 'It not only affects their chances of performing well in exams, but also their life chances. For example, children who have a poor vocabulary at the age of five are four times more likely to struggle with reading as adults'
8. For the film fanatics or the box-set bonkers
If it's raining outside why not crack open that box-set or films that you have been meaning to watch for some time. Then snuggle down under a throw and tuck into some tasty snacks; the hours will just fly by and you will get some much needed R&R along the way.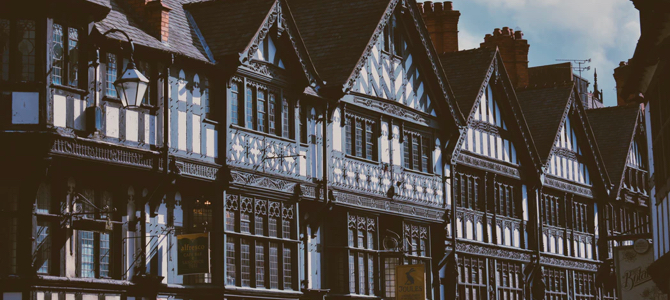 For the more inquisitive…
9. Explore historical sites
Set your imagination free and pick up those books that have been lying around your home. Reading is good for the mind and even more beneficial to the younger members of your family.
10. Enjoy local events
Take a look at your local supermarket or library noticeboard, alternatively search online or via social media for local free events. There are loads of charity events, parades, school initiatives, and festivals out there especially in the warmer months for you to enjoy as a family.
11. Visit local museums
There are several museums dotted throughout the UK, admittedly of varying sizes, but you could visit them and take note of the information and artefacts inside, then use this as a foundation for further research either at your local library or online.
12. Learn about the world
News is always at our fingertips whether it is through printed media, on the television or online. Take the time each day to learn something new about the world – if anything else it's a great conversation starter with your friends and family.
Get in touch with nature…
13. Show some love for your pets
If you have a pet why not spend some time with them or looking after them as a family? Take your energetic pup on a long walk, groom their fur, or simply clean out their living quarters. You could even make it into a learning exercise for the younger ones by visiting the library to find associated guides or by going online and learning how to improve your pet's everyday life.
14. Start a local outdoor initiative
Social media is a very useful tool, it can engage your local community and get some fantastic initiatives off the ground. One interesting idea is to collect stones and paint them with your family, on the underside write a note "if you find me, then please hide me for others," then post your idea on social media pages along with pictures as to where the stones have been found. You'll be surprised how many people get involved and how exciting it can be, while engaging in a little exercise.
15. Camping or even glamping
In the warmer months dust off your tent and pitch it in your back garden; your children will think that it's a marvellous idea and it's an opportunity to make some all-important memories. You could even light a campfire, toast marshmallows and tell stories; for the glamping approach string up fairy lights and candles, play some music and snuggle up with throws and a hot water bottle.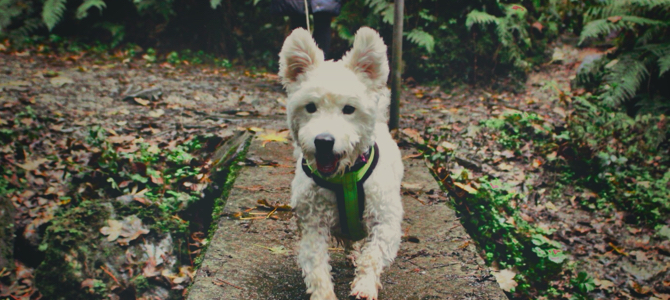 Enjoy the great outdoors
16. Explore your children's imagination
Take them to the park to run around and burn off some energy on the swings and slides, play the good old games like tag or even have a kick-about. You could even delve into the woods to gather sticks and make a den - all the things that you used to love doing as a child!
17. Feed the ducks and birds
Your local birds will always welcome some food and children love to pamper their feathered friends, but be aware that bread is now deemed dangerous for their health. Provide healthier snacks such as: sweetcorn, lettuce, frozen peas, oats or seeds. For more information about feeding birds visit this page.
Make time for overdue catch-ups
18. Visit family and friends
Life just simply gets in the way sometimes; but it doesn't take much to pick up a telephone or even send a text and hook-up with your friends and family. You never know they may also feel guilty about not getting in touch.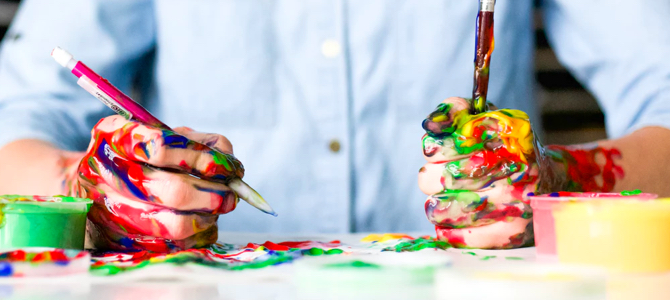 19. Crack open the pens, pencils and paints
There is nothing more therapeutic that getting creative and children love it too! You could make the next set of Birthday cards for your friends and family, or even embark on some wall art which you can admire for many years to come.
20. Expand your baking and cooking skills
Take a look in your fridge or cupboards, most people are surprised at what they can rustle-up with what they find. You could always type the ingredients into BBC Good Food for some cracking recipe ideas for you and your family to enjoy, alternatively just type them into a search engine, where you're sure to come across some suggestions.
Get through your 'home to do list'
21. Indoor jobs done and dusted
We all have those niggles when looking around our home. Make a list and work your way through them; whether it's DIY or to simply tidy something up – each time you tick something off it is immensely satisfying.
22. Get gardening
In the warmer months don the gardening gloves and get out and do some weeding, or mow the grass. While you're out there you may gain some inspiration as to how to make it a more welcoming place for you and the family, even better, get them involved in making the improvements.
23. Deep clean your home
Satisfaction is paramount when you have put a good graft in and you finally sit down at the end of the day to a clean, tidy and fresh smelling home – and now is the time to do it.
24. Declutter your cupboards
Cleanse your home, there is bound to be many-a-thing buried at the back of our cupboards. A good policy is, have you used it in the past year? If the answer is no and you don't see that you will in the near future, bag it up for the charity shop, alternatively, see if there are any car boot/table top sales near you, you could even make some cash!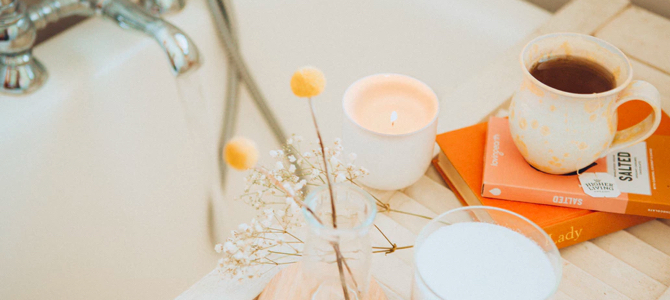 25. Pamper yourself
Take the time to have a soak in the bath, groom yourself, or paint your finger/toe nails – the new you will feel a whole lot better!
26. Expand your knowledge
The internet is packed-full of home-help and tutorials, in particular YouTube offers a wealth of information. Sit down and have a think as to what you would like to brush-up on or learn – you never know you may find a new passion or career as a result.
27. Rest and recuperation
Life always seems too hectic to be able to have a sit-down with a brew, or to tuck ourselves up for an afternoon nap, but your body will welcome it!
29. Review your finances and bills
You often hear of companies charging people unknowingly for their services; make sure you review your accounts regularly and that you know where your money is going. Another good shout is to take a look at utility bill comparison sites, you never know you could save a fortune there. Then, at the end of the month see what you have left over and invest it in a high interest account and make your money work for you.
30. Finally - plan for the future with the money that you have saved
So you have implemented a number of no-spend activities and saved yourself some cash – the key is to now save the money and not to touch it, potentially in a high interest account where you can see your pounds carry on growing – Take a look at a this guide on how to save money - good luck!