Quick Loans – Get Cash Fast
Looking for a quick loan of between £100 to £10,000 from a reputable lender who is authorised and regulated by the Financial Conduct Authority? Are you worried that you might not qualify for approval because of your credit score? Did you know that there are lenders out there who may actually approve applications from bad credit borrowers?
Quick loans can be a temporary solution to help cope with an unexpected bill or an emergency expense.
How can I get a quick loan?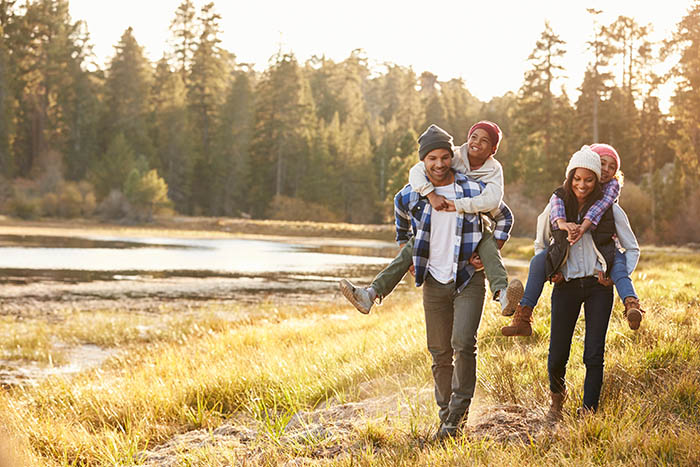 To make an online application for a quick loan, you can choose to apply direct to one of the many lenders available online or, alternatively, you can apply via a broker instead. Whichever you choose, you'll normally find out within seconds whether your application has been approved.
Click here to start your loan application »
Can I get approved with bad credit?
There are over 80 different bad credit lenders in the UK who may be happy to work with you even if you have a less than perfect credit score.
What's on your credit report is still important to these lenders but, unlike mainstream banks, bad credit lenders also take strongly into account your current financial situation when they make their decision. So, the answer is that you still might be able to get a loan if you have a less than perfect credit score.
However, please be aware that even lenders who offer loans for people with bad credit still have to perform a credit check on you when you make a full application.
Will I need a credit check?
Yes, if you decide to proceed with an application from one of our lenders they will need to run a hard credit check in order to approve your loan.
Too many credit checks over a short period of time might hurt your credit score as they can indicate a higher risk to a potential lender.
What are the differences between a direct lender and a broker?
Let's take a look at the similarities and differences between lenders and brokers:
Applying with a lender directly
If you want to apply direct to a lender for a quick loan, you can do so via their website.
When a borrower starts their online application for an instant loan, they first need to fill in the lender's application.
On that form, a borrower will share:
their personal and financial details,
the amount of money they need to borrow, and
the length of time they want to pay it back over.
The lender then runs a hard credit search on the borrower.
Depending on the information the borrower provides and what's on their credit report, the lender will either:
offer them the amount they want,
offer them a smaller amount, or
decline the loan.
Applying with a broker
A broker selects the lenders from their panel who are most likely to want to work with you based on what's on your application form and how much you want to borrow.
The main benefits of using a broker vs. going directly to a lender are:
You will be applying to the lender most likely to accept your application
Only one hard credit check is performed
Multiple lenders will consider your application (subject to status).
Faster processing of your application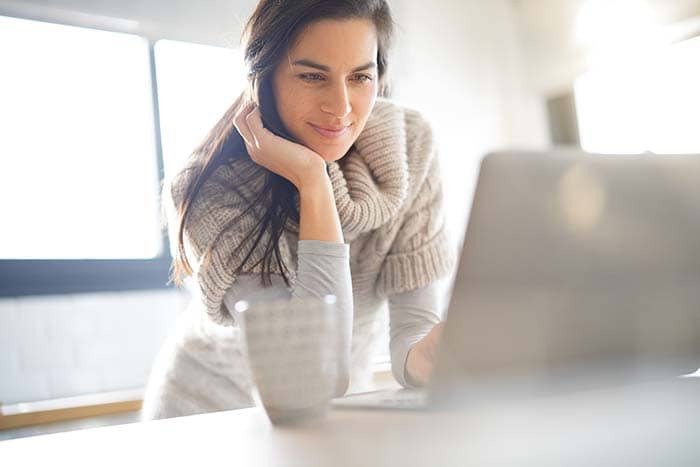 How much can I borrow?
With Little Loans you can apply for a loan from £100 to £10,000 and repayment terms from 3 months to 60 months. Your financial situation and your overall affordability will determine that maximum amount you can borrow.
Am I eligible?
You can be eligible to qualify for a quick loan if you:
Are over 18 years old
Are a UK resident
Have a regular income
Have income paid directly to your bank account
Have a bank account with a valid debit card
What do I need to know?
For any customer considering taking out a quick loan, there are certain important facts you need to know.
1) Application fees
Most lenders and brokers do not charge you a fee for applying. If you are considering applying, please make sure before you do that the lender or the broker is not going to charge you. We will never charge you any fees for our service.
2) Repayments and affordability
If, when applying for a loan, a lender makes you an offer, you'll be shown a schedule of repayments before you agree to go ahead.
Typically, quick loans are offered with a repayment period of between three and twelve months. You make your repayments on an agreed day of each of those months. Each monthly repayment pays off part of the original loan amount you took out plus the interest.
When you apply, the lender or broker will ask you a number of questions about your household income and expenditure. They'll ask questions such as how long you've been in your current job for and how much you earn. They'll ask you to provide details on how much you pay for mortgage/rent, council tax, food, clothing, transport, and so on.
Why all of the questions? A lender needs to be sure that you can afford the loan and that you have enough cash left over at the end of the month to comfortably meet each of the payments in full and on time over the term of the agreement. Borrowing money should not put you or your loved ones in further financial hardship.
The more lenders understand about you and how you handle money, the faster these companies can make a decision on your application based on your current financial situation.
3) How much can I borrow?
Included within a lender's application form is an "affordability assessment". It's the part of the form where they ask you how much you earn and how much you spend every month (your income and expenditure).
When coming to their decision about whether they'll lend money to a borrower or not, a finance company will compare the amount of money you have left after your expenditure with the size of the monthly repayment.
Generally, the more spare money you would have left after making a monthly repayment on your loan, the more favourably they'll view your application.
4) Interest rates and APR
Interest rates for quick loans tend to be higher you might be offered by a bank or you might pay on a credit card.
APR stands for "annual percentage rate" - this describes the cost of a loan (including interest rates and charges) if taken out over the course of a year. The APRs on short term loans taken out for just a few months often appear incredibly high because the APR is calculated as if the repayment period was over 12 months.
5) Maximum number of loans
Lenders tend to offer limited access to their loan services - they will generally want you to clear an existing loan in full before they offer you another one.
It is possible to have more than one loan running at any one time with more than one company however you should avoid doing this.
Quick loans should only ever be used to cover specific financial emergencies or to cover one-off and unexpected bills. You should not take out multiple quick loans at the same time or in succession if you're struggling to make ends meet month after month.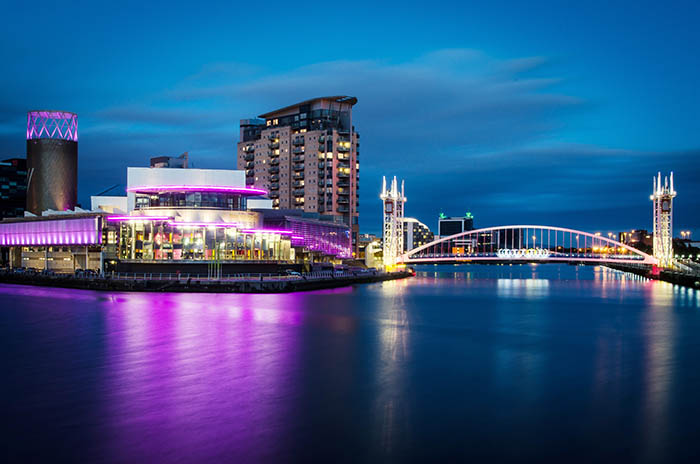 Keeping up with repayments
Before you try to access any type of financial product, please be absolutely certain that you actually need the money and that you can't get the money from somewhere else. You may wish to ask a friend, family member, or your boss with an advance on your monthly pay to see if they can help out if you're suffering a short-term financial squeeze.
Not keeping up with repayments has severe long-term financial consequences. Finding other sources of credit (including credit cards, and mortgages) will become substantially more difficult for you for many years to come.
If you are struggling with debt already, you may benefit from speaking with one of the six leading debt help charities in the UK. Their services are free and easy to access.
These charities are:
What happens if I fail with repayments?
If you fail to meet one or more of the repayments on your loan, a lender may choose to levy a charge against your account. You may also continue to be charged interest if you are behind on your loan. If you are charged interest, it's likely that the interest rate that you're charged will be fixed at the same level of interest on the loan agreement.
Every lender is different. If you receive an offer from a lender, please make sure you read more on how customers who make late repayments are handled, specifically on the loan product you've been offered.
What happens if I can't afford repayments?
If you take out a fast loan and you find out later on that you're not going to be able to meet your next repayment, please get in touch with your lender straight away.
Ask to speak to a representative in their customer service department. Subject to a lender's policies and procedures, they may be able to be flexible when agreeing a plan with you to make your next repayment. If they do agree to an alternative arrangement, please make sure that you send them the amount you have agreed to pay on the day you agreed to pay it. This will help you avoid any further action being taken against you.
We would always advise you to read a lender's terms and conditions before accepting an offer. This is so that you can understand what their policies are when borrowers fall behind on repayments.
Can I cancel or change my mind?
Yes, if you decide to cancel there may be a 14 days cooling-off period – that is either from the date of the agreement or the date you received a copy of it – whichever is later. However, each lender is different so please check with the lender you are directed to before agreeing to their loan offer if you think you may change your mind.
If you indeed decide to cancel the agreement you will have up to 30 days to repay the money borrowed. You may only be liable for interest for the period you had the money in your possession – any additional fees may be liable for a refund. Again, each lender is different so please ensure you read the terms of your credit agreement before you accept their loan offer.
Representative example: Amount of credit: £1000 for 12 months at £123.40 per month. Total amount repayable of £1,480.77 Interest: £480.77. Interest rate: 79.5% pa (fixed). 79.5% APR Representative. We're a fully regulated and authorised credit broker and not a lender