What to do if your loan or credit application is refused?
It's always disappointing to be refused a loan or any other form of credit. When you need to borrow money, the last thing you want is to have your application rejected and it's particularly frustrating when you can't pinpoint why you weren't accepted.
Fortunately, there are lots of options available – even if your loan or credit application has been refused. Keep reading to find out what you can do next to find the money you need and improve your chances of getting approved for credit in the future.
I need a loan but keep getting declined - what to do?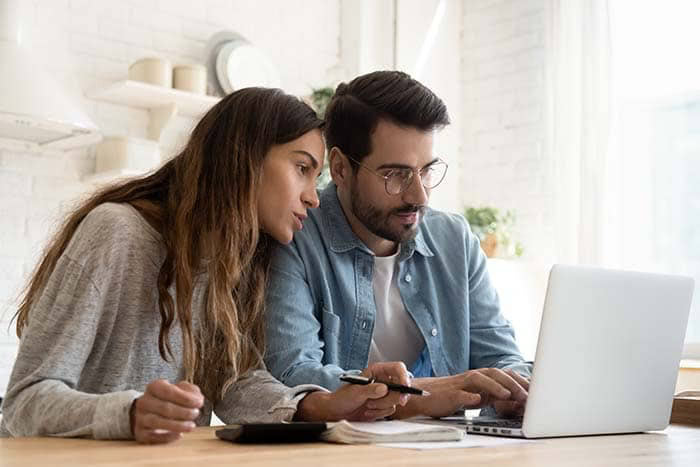 If you've recently been declined for a loan or credit, don't worry. Rejections of this kind are always disheartening, but it's what you do next that really counts.
From taking control of your finances to improving your credit score, it always helps to explore why your application may have been refused. This means checking your credit report, understanding the factors that affect your credit score, and finding ways to improve your situation so lenders are more likely to accept your applications in the future.
If you still need to borrow money in the meantime, there will usually still be alternatives available to you. For one thing, you could try to apply for a short-term personal loan via an online credit broker like Little Loans. We match our users with the direct lender from our panel who is most likely to approve their application, giving them a better chance of getting their request approved.
Read on to find out how it's possible to borrow money – even with a low credit score.
How to borrow money with a low credit score?
Banks and other traditional lenders are likely to focus on your credit history when they're deciding whether you meet their acceptance criteria. They use records of your payments to determine whether you're likely to pay back a loan on time, and they often take a dim view of any late payments – even if they were some time ago.
In many cases, borrowers stand a better chance of getting approved for bad credit loans if they look beyond the high street. Need a loan been refused everywhere? There are plenty of direct lenders who are willing to make their assessment based on more than just your credit score, and whilst there's still no guarantee that your application will be approved, it might be that you don't receive an outright rejection just because of a less than perfect credit history.
Some direct lenders are more concerned about whether borrowers can afford to repay a loan based on their current circumstances. What matters is that you have an income that's sufficient to repay the amount you're borrowing.
If you want to be judged on the present rather than the past, why not start by using our quick check loan eligibility calculator. With just a few details it can give you an indication of whether you're likely to be accepted for a loan – all without affecting your credit score.
When should you apply again after being rejected for a loan?
If you are rejected for a loan, it's important not to keep applying without understanding your options. Every time you apply for a loan, lenders conduct hard credit checks which appear on your credit file. These are visible to other lenders, and too many over a short space of time could make it even harder to get approved.
How long you should wait to reapply will depend on your situation. If the reason your credit application was rejected comes down to default or another issue on your credit file, it doesn't make much sense to keep applying to the same lender until the issue has been resolved. This could take between 30 days for an error in your application through to several years if you have a history of bankruptcy.
As mentioned before, there are alternatives out there. Applying to a direct lender with a more modern outlook could help you to get accepted even if your recent credit applications have been declined.  This is where a reputable online credit broker can really come in handy since they can make it easier to find lenders who are more likely to approve your loan application.
How to understand your credit report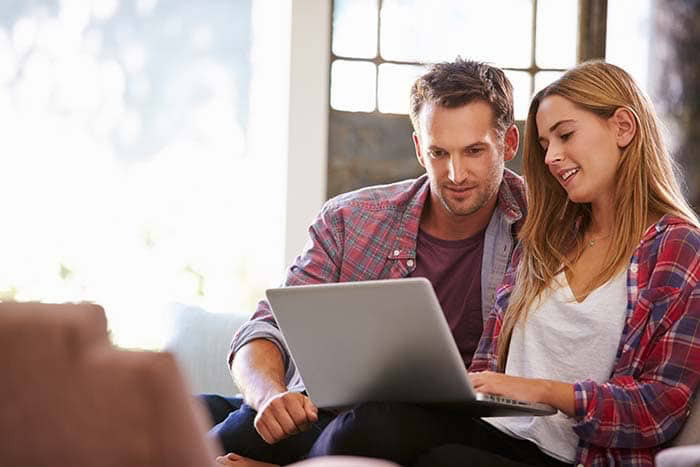 Your credit report is a record of your credit history. It's compiled by Experian, Equifax, and TransUnion – UK companies known as Credit Reference Agencies (CRAs). They gather information about you, put it into a report, and calculate a credit score based on their findings.
When you apply for a loan, lenders will scrutinise your credit report before deciding whether you meet their lending criteria and are generally creditworthy. It's therefore very important to understand your credit report and how it works to ensure that you can improve your chances of getting approved for a loan in the future.
You can check your credit report by visiting the CRA websites or one of the many online tools that can help you to do this. You can also request a statutory copy of your reports for £2.00.
Contrary to some beliefs, your credit report does not include information about your salary, religion, or criminal record.
In reality, your credit report is made up of the following information:
A list of all your credit accounts including credit cards, banks accounts, loan agreements, and debts to the likes of utility companies.
A record of the repayments you have made – including whether any have been late or missed completely. Details of late payments and defaults will usually stay on your credit report for at least six years and can have a major impact on the decisions of lenders.
Information about anyone who is linked to you financially – for instance, where you have taken out a joint credit account. 
Public records of County Court Judgments (CCJs), bankruptcies, individual voluntary arrangements, and other debt-related matters.
Confirmation of your current account provider, along with details of any overdrafts.
Confirmation of whether you are on the electoral roll.
Your name and date of birth.
Your current and previous addresses.
Other information including, for instance, a record of findings against you if you have committed fraud – held under the CIFAS section of your report.
All of these features can impact your ability to take out new credit in different ways, and it's important to take the time to understand the lending criteria of any organisation you apply to.
Understanding why your loan was declined
If your application for a loan or credit has been declined, working out why is always a good place to start. As we've mentioned above, there are lots of factors that can help lenders to make a decision on loan applications and it isn't always easy to understand how each of them affects your chances of getting approved for credit.
First and foremost, it's worth noting that your loan application could have been rejected due to an error. Perhaps you entered the wrong information on the application form by mistake, or maybe you just don't have very much credit history for lenders to decide on.
Alternatively, it could be that some of the information on your credit report gives lenders cause for concern. Certain banks and major high street lenders have quite strict lending criteria and may be less willing to accept an application for a loan with bad credit from someone with a few late payments here and there.
Similarly, anyone with a CCJ or history of insolvency may find it more difficult to get approved for a loan when applying to traditional lenders. Thankfully, there are many other lenders out there who are willing to look past a lower credit rating.  
Can I get a loan without a credit check?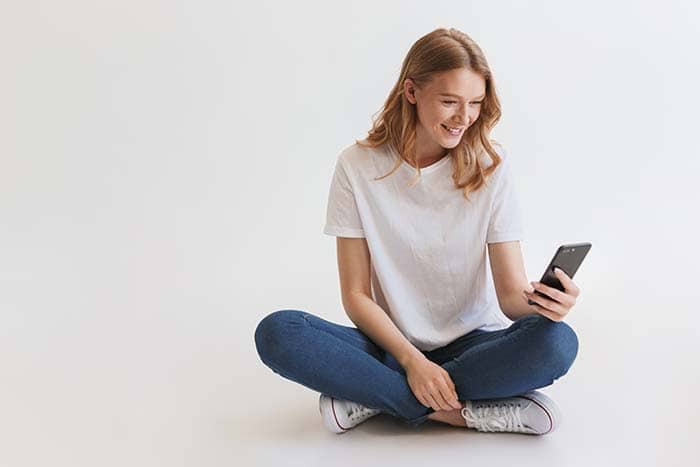 While some lenders may claim to offer no credit check loans, the truth is that they don't exist. The Financial Conduct Authority (FCA) requires all lenders to conduct credit checks, but that doesn't mean that you can't get a loan with bad credit.
As a reputable online credit broker, we conduct soft credit checks when you complete our quick online application form. This information helps us to work out which of our lenders is most likely to approve your application, but it won't affect your credit score, no record will be left on your file, and other lenders won't be able to see that you've applied.
If you then go ahead and make a full application, the direct lender you're applying to will conduct a full credit check. This is because the FCA requires all lenders to perform credit checks before issuing a loan to a potential borrower. Without one, the lender has no way of knowing if you can afford to repay the loan and so they can't make a reasoned decision.
How can I improve my chances of a loan application being approved?
Getting refused for a loan never feels good, but there are plenty of things you can do to improve your chances of getting approved in the future.
Check your credit report
By now you should have a better understanding of your credit report and how it works. What you might not know, however, is that the Credit Reference Agencies don't always get it right. If you've been rejected for credit, make sure that all the information on your file is correct. In the event that you find mistakes, contact the relevant Credit Reference Agency to get it corrected so you can improve the chances of your credit application being approved.
Double-check the criteria
Different lenders are suitable for different borrowers. Some are more inclined to accept people with high incomes and very good credit scores, while others are happy to approve applications provided that the applicant can reasonably afford to repay what they owe.
Before running through a list of lenders and working through multiple applications, make sure you understand the criteria – as there's little point in applying if you don't align with the lending profile of a particular provider.
Improve your credit score
It may not be a short-term solution, but improving your credit score could certainly make it easier to get approved for credit in the future. From getting onto the electoral roll through to consistently paying off your debts on time, it pays to take your financial health seriously.
Using an online credit broker to find a short-term loan
If you're struggling to get approved for a loan, Little Loans could help you to find the right lender for your situation. While all loans are subject to status, we've designed our application process to make it quick and easy to apply for a loan online. We'll use the information you provide to identify which lender from our panel is most likely to approve your application – taking all the guesswork out of applying for a loan.
If you go on to make a full application to a lender, they will carry out a full credit check. In the event that your application is successful, your short term loan could reach your personal bank account in just minutes.
I need advice on my debts. Who can I speak to?
If you have a low credit rating and are struggling financially, it is important to consider how taking out further loans may impact you. If you are concerned about coping with increasing levels of debt and financial commitments the organisations listed below can provide you with free and impartial advice.
moneyadviceservice.org.uk
stepchange.org
nationaldebtline.org
Representative example: Amount of credit: £1000 for 12 months at £123.40 per month. Total amount repayable of £1,480.77 Interest: £480.77. Interest rate: 79.5% pa (fixed). 79.5% APR Representative. We're a fully regulated and authorised credit broker and not a lender