Emergency Loans – Cash For Unexpected Bills
Everybody has faced a cash crisis at some point in their lives. Whether it's a broken household appliance, an unexpected bill, or just a particularly tight month, there's no shame in needing a little extra money to tide you over. Enter emergency loans, which help borrowers quickly pay for unexpected expenses as and when they arise.
What is an emergency loan?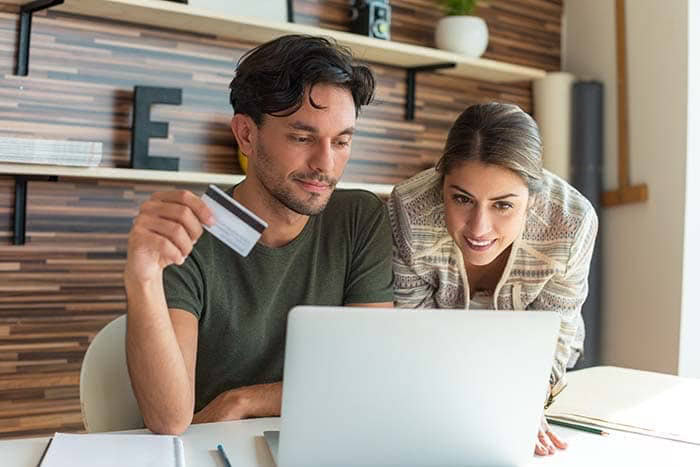 An emergency loan is a form of short term lending which allows borrowers to access money quickly when they need it the most. They are most commonly used to help borrowers pay for unexpected expenses such as paying for car repairs or getting that broken boiler fixed during the depths of winter.
Unlike other forms of borrowing such as payday loans, this form of credit is designed to help pay for immediate, one-off spending which just can't wait. With a simple application process, the loan could be exactly what you need to pick yourself back up and move forward.
How fast can I get a loan in an emergency?
Our simple application process can be completed on the go and it takes just minutes, meaning that you could be matched with the lender who is most likely to accept your application in no time.
If your full application is successful, the money could be sent to your bank account in just minutes*. This will depend on the amount you want to borrow, along with the systems and processes used by your bank.
Am I eligible?
To qualify for a loan with a lender from our carefully selected panel, you will need to:
Be over the age of 18
Be a UK resident
Have regular income
Have income that is paid directly into your account
Have a bank account with a debit card
If you're not sure whether you qualify, try using our loan eligibility checker for an indication that won't harm your credit score.
What can I use emergency cash for?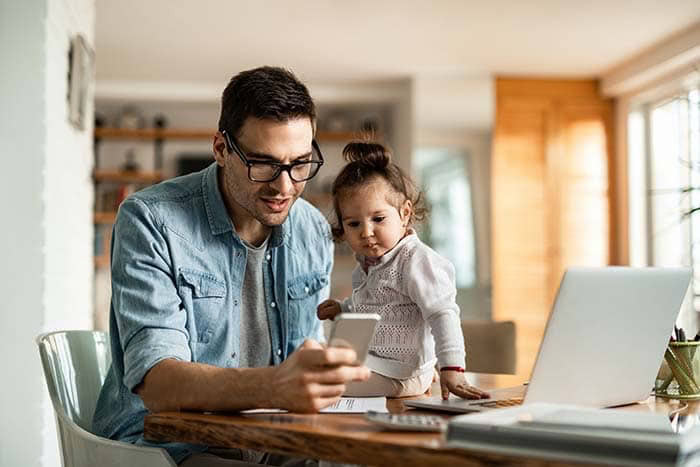 There are no particular restrictions on what you can use emergency cash for, but there are some common uses that crop up time and time again. These include:
Car repairs – modern life just isn't the same without a working vehicle, so whether you need to travel to work or get the kids to school, an unexpected breakdown could leave you needing money quickly.
Emergency home repairs – from a broken down boiler to a collapsed gutter or even a smashed window, nobody wants to see their home in a state of disrepair. These works can be expensive, but borrowing over the short term could help you get everything back to normal.
Buying an appliance – if your phone gets lost or stolen, or if your washing machine gives up the ghost, and you can't wait until payday to buy a replacement, emergency borrowing could help you to get a new essential appliance, fast. 
Will emergency loans have an impact on my credit rating?
Almost any form of borrowing has the potential to impact your credit rating, but when you apply via Little Loans you can rest assured that your credit score will be unaffected, at least until you decide to proceed with a full application with one of the direct lenders from our panel.
This is because our application process uses only a 'soft' credit check to help determine your eligibility, meaning that no mark will be left on your credit record. We will then match you with the lender from our panel that is most likely to approve your application, which could help you to avoid making multiple applications to lenders which could in turn have a negative effect on your credit rating.
Can I get an emergency loan with bad credit?
We understand that many people struggle with a bad credit score or less than perfect financial history, and we don't believe that you should be penalised too severely for mistakes made in the past.
If you have bad credit, it doesn't necessarily mean that you won't be able to get a loan when you need one. We work with a panel of UK lenders, many of whom deal with bad credit lending on a regular basis. What's important is whether the loan that you have applied for is realistically affordable given your current situation.
To this end, our site hosts a quick affordability assessment, which will help you to decide whether a loan is the right move for you. If you can afford to repay what you owe each month and won't be leaving yourself without some money left over, you may well qualify for a loan even with bad credit.
How can I get a loan in an emergency?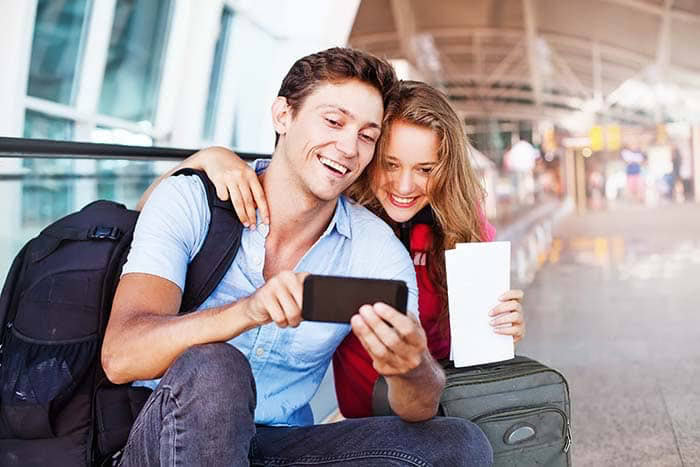 If you're looking for cash for an emergency, you're in the right place! Simply use our affordability checker to get an idea of how much you can afford to borrow, before completing our simple online loan application process. Once a full application is filled, we'll try to match you with the lender most likely to approve your request. That will require only a soft credit check which won't be visible to anyone else other than you on your credit report and won't have an impact on your credit score.
Once we've made the introduction, you can then choose whether to complete a full application with the lender – which will involve a full credit check. Once this process is complete, and if you're approved, the money could be sent to your account in just minutes*.
How long do I have to pay the money back?
How long you have to repay will depend on the amount you have borrowed, with the lenders on the Little Loans panel allowing you to apply for between £100 and £10,000 with repayment terms ranging between 3 and 60 months.
Ultimately, you can choose a repayment term that suits you and that will realistically allow you to make repayments on time without getting into further money troubles. If you borrow £1,000, for example, you can choose a repayment term of 3, 6, 12, 18, 24, or even 36 months. It's all about what works for you.
Can I still apply if I'm on benefits?
Emergency costs don't discriminate, and we know that people who receive benefits still need to borrow money from time to time. What matters is that you have a steady income that will give lenders the comfort they need to know that the money they offer will be repaid. 
Some of the lenders on our panel are happy to accept certain benefits as a form of regular income, so you may be eligible even if you are receiving state support. The lenders and loans available to benefits recipients do vary, however, and the types of credit available to somebody on Disability Allowance will be different from those available to people on shorter-term forms of benefits. 
How can I apply?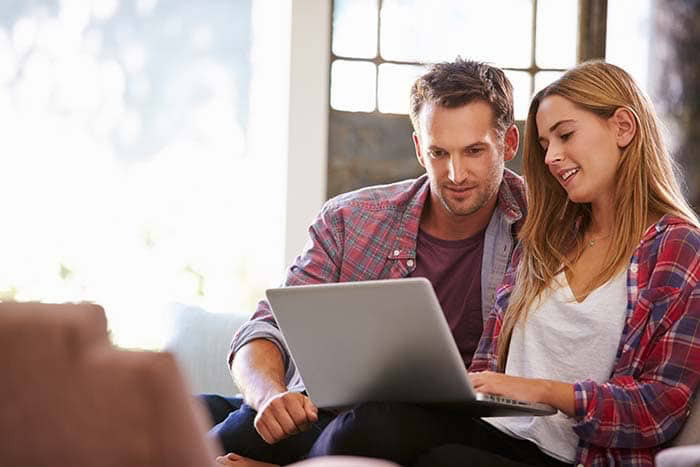 It's easy to apply with Little Loans. You can start by using our quick and simple eligibility checker to get a rapid indication of whether you qualify for a loan with a lender from our panel. If it's good news, you can then complete our easy online application form, at which point we will conduct a soft credit check to help determine which lender is the most likely to approve you for emergency borrowing.
Once we've identified the lender who appears most likely to approve your request, you can then choose to complete a full application directly with them. At this stage, they will carry out a full credit check and whilst this could impact your credit score, you'll have limited the risk of having to apply to multiple lenders without knowing if you even have a chance of getting accepted.
What can I do if I'm struggling with repayments?
If you find that you are unable to repay your emergency loan or are struggling to keep up with repayments, contacting your lender should be a priority. It may be that they can help you to structure your repayments in a way that works for you, and getting in touch could prevent them from taking any more serious action to recover what you owe.
If you're struggling financially, it's important to consider how taking out further loans could impact you. Should you feel your debt has reached unmanageable levels, or if you are unable to keep to your financial commitments, the organisations listed below could help by providing you with free and impartial advice.
moneyadviceservice.org.uk
stepchange.org
nationaldebtline.org
Representative example: Amount of credit: £1000 for 12 months at £123.40 per month. Total amount repayable of £1,480.77 Interest: £480.77. Interest rate: 79.5% pa (fixed). 79.5% APR Representative. We're a fully regulated and authorised credit broker and not a lender