Short Term Loans
It happens to us all. No matter how much we plan our finances, we get hit with an unexpected or emergency bill which you just haven't had the chance to put money aside for. It could be that you need to pay the vet or your car's playing up and you need it for work and to take the kids to school.
Do you want to borrow between £100 and £1,000? Don't like the idea of borrowing money and having to pay it back all in one go? Then, in some circumstances, you may wish to consider a short-term loan as an alternative.
So, what do you need to know about short term loans?
What is a short term loan?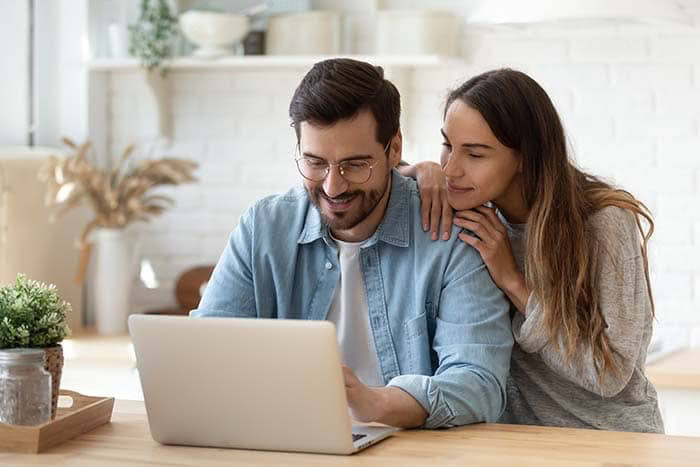 Short term loans are a type of financial product usually offering borrowers sums between either £100 and £10,000.
For sums of under £1,000, borrowers can repay the money over a period of three, six, or twelve months. On loans of £1,000 or more, a borrower can repay over a period of between three months and five years.
Can I get a short term loan with bad credit?
Many lenders might be able to work with people whose credit history is less than perfect.
Although what's on your credit report is important, it's not the only factor that lenders consider when they're making their decision on lending to you. They take into account what your finances are like now by including an affordability assessment on their application form so you might be able to get a short term loan even with bad credit.
What's the difference between a short term loan and a payday loan?
With a short-term loan, you typically pay the loan back over a period of up to a year in monthly instalments (sometimes called repayments). After your lender has collected the funds from your bank account for the final instalment, your account is closed and the loan is fully repaid.
Payday loans are different. You agree how much you're going to borrow from your lender. Then, either within thirty-five days or on the day you're next paid your wages, you pay all that money back in one go plus the interest on top.
However, having just one repayment puts a lot of borrowers off from applying.
Why? Before you take out any loan, you should feel confident and comfortable that you'll be able to meet each repayment you've agreed to make without causing any further hardship to you or your family.
Are short term loans more expensive?
Many borrowers prefer short term over payday loans due to the more flexible nature of short term borrowing. The monthly repayments are lower meaning that, in many cases,  they are more affordable. However, it's important that you're aware that you may pay more interest on a short-term loan compared to a payday one, so it might be the more expensive option in the long run.
Where can I go to borrow money fast?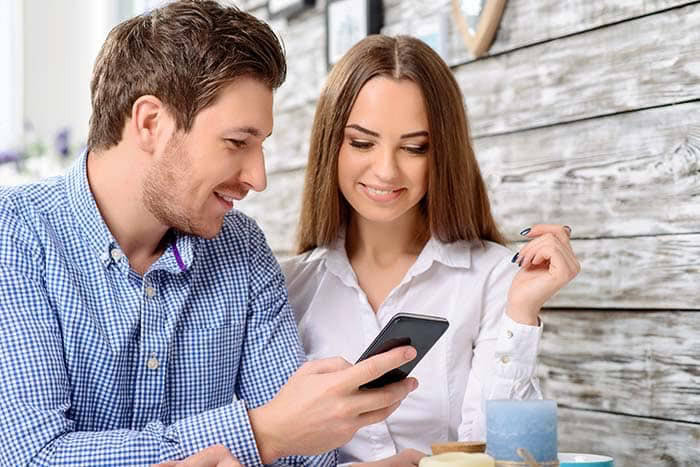 One question borrowers look for help on is "how do I get a loan quickly?".
We think that we have the solution to that! You can either apply directly with a lender or via a broker.
What's the difference between a lender and a broker?
Direct Lender Application 
Applying directly to a lender is simple. There are over 80 companies authorised and regulated by the FCA in the market and, for most of them, all you have to do is to visit their website to fill in their application form.
When you apply to a direct lender, you're only applying with them  - your choice of loan is limited to that finance company only. When you complete their application form, they then run one hard credit search on you for each application submitted. 
This makes shopping around difficult - the more hard credit searches are run on you, the more a finance company might think you're desperate for money and it discourages them from lending to you.
 Applying through a Broker.
Why apply through a broker instead? The process might take you two or three more minutes but there are certain advantages to borrowers.
Brokers have a panel of direct lenders they work with. When you submit your loan application via a broker, they whittle down the lenders to the ones more likely to say "yes" to you.
By working with a broker, only one hard credit search will be carried out and that's only if you proceed to make a full application with the lender whose website you're sent to. That's despite the fact that your request for money may be considered by multiple lenders.
Applying with a broker means that there will not be excessive searches on your credit file and also means that your overall chances of successfully applying for a short-term loan are better - because of the smart technology that matches lenders with borrowers. It is important to note though that sometimes a broker may not be able to find a finance company for a particular applicant.
How to apply?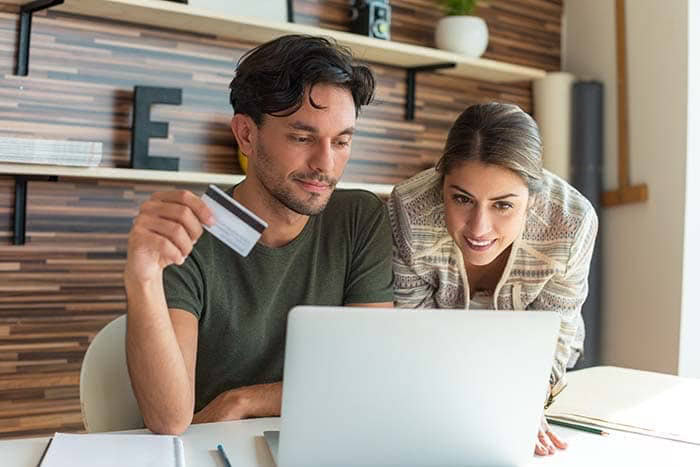 Applying for a short term loan is quick and easy - lenders and brokers know that borrowers need the money in a hurry to help them out with their emergency financial situation.
Simply answer each question you're presented with. The details they'll want to know include:
How much do you bring into your household every month?
Where do you work?
Where do you live and how long have you lived there?
What are your monthly outgoings?
Which bank account do you want the loan paid into?
How do I know if I am eligible to apply?
To be eligible, you need to:
be of 18 years of age or older
have a regular income
earn a minimum of £750 per month
have a UK bank account with a debit card attached to that account
have a working mobile phone
have an email address
Why do lenders need your bank account?
Lenders need your bank account so that they have an account they can pay your loan into and from which they can collect your repayments.
How much will a short term loan cost in interest?
Interest rates on short term loans are subject to customers' personal circumstances.
If your application is approved, the interest rate you're offered will reflect the level of risk a lender thinks there is that you might not be able to pay back your loan. Finance companies assess the level of risk through an affordability assessment (which forms part of your application form) and the information contained about you on your credit report.
The interest rate you pay on these financial products also reflects the costs incurred by lenders when some of their borrowers default on repayments.
As a result, the interest rate you're offered is likely to be significantly higher than you might be offered by a bank, for example. By law, each lender must show you the representative APR on a loan. The representative APR is the rate that a lender offers to 51% of more of their applicants.
Representative APRs reflect the cost of a loan in interest, fees, and charges over the course of a year. That's why the interest rates look so high on many loans lasting less than twelve months.
For example, if you borrow money at 133.1% per annum fixed for a period of nine months, the APR is actually 535%. In almost all cases with borrowings lasting less than 12 months, the APR is a lot higher than the actual interest rate.
Can I afford the loan?
You should only take out a short-term loan if you can comfortably afford to meet all the repayments on the date due and if you know where the money is going to come from.
How quickly will I receive the money?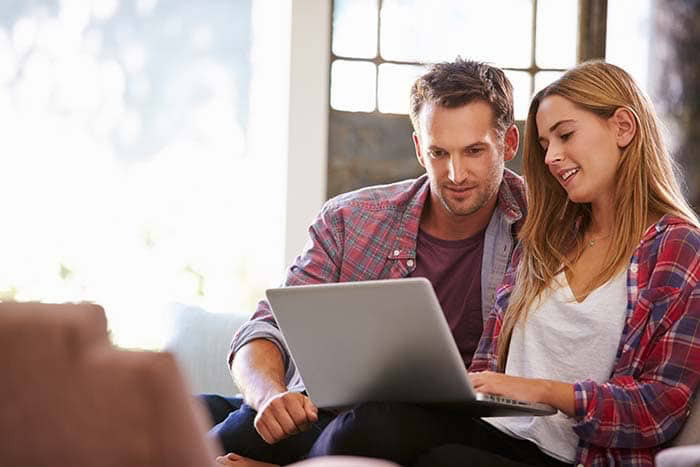 If your application is accepted, your lender may be able to transfer the money into your bank account within minutes* of you accepting the loan.
That means that you can have the cash quickly, but that will depend on your bank and other factors like the speed your bank is processing payments, whether it is a weekend or weekday transaction and so on.
How do I make repayments?
Most short term loan providers collect repayments directly from your bank account once a month. Some lenders offer the option to pay weekly or fortnightly.
Can I repay the loan early?
Most lenders might allow you to pay off your loan early, but that's not a guarantee. Some might charge an early repayment fee while others might not – it all depends on who you borrow the money from.
Paying off your loan early might be the better option long term – it might save you a significant amount of money on interest.
Are short-term loans my only option?
No, short term loans aren't your only option. You should only ever consider borrowing when you can't find the money that you need from another source and when you're sure that you can afford to meet each repayment in full and on time. Please take note of this as defaulting on a loan can have consequences for your future borrowing.
You may want to ask your friends and family if they can help you out financially to get you over the unexpected bill or emergency financial situation you're in. It may also be worth considering whether the situation you are in is actually an emergency - could you wait to have done what you need doing until your next pay day?
I am worried about my current level of debt
If you're currently in debt and you're concerned about how manageable the debt is that you're in, you may wish to consider contacting one of the following organisations for free help, guidance, and support - StepChange, PayPlan, National Debtline, the Debt Advice Foundation, the Money Advice Service, and Citizens Advice.
Finding the right lender for you
5.4m Brits use short term lending every year to help them out of financial tight spots. When choosing a lender or a broker, look for reviews online showing what their customers think of them.
To apply for a short-term loan through Little Loans, please click here.
Representative Example: Amount of credit: £1200 for 18 months at £90.46 per month. Total amount repayable of £1628.28. Interest: £428.28. Interest rate: 49.9% pa (variable). 49.9% APR Representative. We're a fully regulated and authorised credit broker and not a lender