How to spot personal loan scams and fake sites?
We have received a number of reports that there is a scam circulating where people are receiving calls and emails from people claiming to be Little-Loans.
We have been made aware of a fraudulent cloning scam that is using our website name.
We will never call you.
We will never ask for an upfront payment to "release a loan".
Our application is 100% online and if anyone has emailed or called you claiming to be from Little-Loans we would urge you to report it immediately to Action fraud – You can do so here.
We have informed the Financial Conduct Authority (FCA) of this scam for it to be added to their scam alert.
You can read the FCA's warning to consumers here  
Personal loans offered by legitimate, Financial Conduct Authority (FCA) authorised and regulated firms can offer a lifeline when you need money the most. The problem is, many fraudsters and other bad actors attempt to use personal loans as a way of scamming people out of their hard-earned money. Members of the public are falling victim to loan scams far too often, and it's made all the worse by the fact that the people left out of pocket are often those whose need for money is the greatest.
As a reputable loan broker, our priority at Little Loans is not only to help the UK public get access to money when they need it but also to keep them stay safe whilst making an application. To that end, this guide explains how to spot personal loan scams and gives information on how to keep yourself safe when you're looking to take out a loan.
To check our details, you can find our FCA profile here. This page not only confirms our details but also provides information about known 'clone' firms that are imitating Little Loans and its associated companies. If you think you may have fallen victim to fraud, we urge you to contact Action Fraud immediately on 0300 123 2040 or via their website at www.actionfraud.police.uk.
What are the most common loan scams?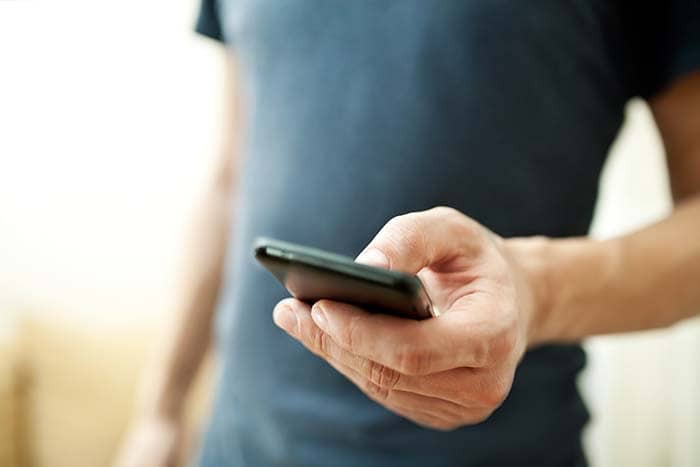 According to the National Crime Agency (NCA), individuals and businesses lose around £190 billion each year to fraud. Fraudsters are highly inventive, and so it seems that new scams spring up just as quickly as the authorities manage to shut others down.
When it comes to personal loans, there are many forms of loan scams – the most common of which are outlined below.
Clone firm scams
Fraudsters are adept at creating cloned websites and details which appear to be legitimate but are in fact little more than a front for stealing information and scamming people out of money.
Scammers typically set up a website that closely replicates that of a real lender or broker, and often sends out letters, SMS text messages and emails encouraging their targets to apply for a loan. Armed with the information unsuspecting members of the public fill in, they go on to defraud their targets in a whole host of ways.
If you are concerned that you may have been duped by a clone firm scam, there are a few ways to check a firm is authorised and regulated.
You can search the FCA register for reports using their new clone firms feature. This lists off all fraudulent cloned firms that are known to the authorities and could help you to avoid giving your money or details to scammers. The clone firms feature is published on each firms entry on the FCA register, the clone notices for Little-Loans can be found at the following link.
Alternatively, you can seek advice directly from the FCA consumer helpline. Their representatives may be able to confirm the status of a supposed lender or broker, and at the very least they will be able to point you in the right direction. The FCA Consumer helpline can be contacted via the details on their webpage, including via freephone on 0800 111 6768, on 0300 500 8082 from the UK, or on (+44) 207 066 1000 from abroad.
Loan fee fraud
One of the most troublesome yet common personal loan scams is advanced fee fraud or loan fee fraud. This is a process that usually sees fraudsters contacting their targets (either by phone, SMS text, or email) and stating that they qualify for a loan of a stated amount. They go on to suggest that to access the money and 'unlock' the loan, it's necessary to pay an upfront fee. Legitimate lenders and brokers will never ask for a processing fee upfront, and scammers will often disappear once they have the money.
To guard yourself against loan fee fraud, be sure to always check that a firm's details match those contained on the FCA register, and don't be afraid to take your time to ensure that all is in order. Scammers often put their targets under pressure to prevent them from having the time to check whether a firm is legitimate, but genuine companies should always be willing to give you the breathing space you need to confirm that you're not being scammed.
If you think you may have been targeted by a loan fee fraud scheme, you can make a report to Action Fraud on 0300 123 2040 or via their website at www.actionfraud.police.uk. Further support can also be gained from the FCA consumer helpline, contactable via their website, by freephone on 0800 111 6768, on 0300 500 8082 from the UK, or on (+44) 207 066 1000 from abroad.
Universal credit scams
People who are in receipt of Universal Credit and other forms of benefits can be particularly vulnerable given that they will not typically have substantial financial resources. Sadly, this makes benefits recipients prime targets for fraudsters who have engineered a number of inventive ways to steal their details.
One of the most common strategies used by fraudsters is known as a Universal Credit Loan scam, and it involves scammers accessing the information of benefits claimants through improper means. They then proceed to send their target offers for loans, along with a link to a fake application form or portal. When the individual then fills out the application, the fraudsters will request a for a large loan on their behalf leaving the victim unable to claim benefits and replaced with Universal Credit.
If you're unsure about any contact you receive regarding universal credit or any other form of benefits, visiting or contacting your local Jobcentre Plus could help to put your mind at rest and ensure that nothing untoward is going on.
In the event that you've been targeted by a Universal Credit Scam, you can report it to Action Fraud on 0300 123 2040, or via their website.
How to recognise and avoid loan scams?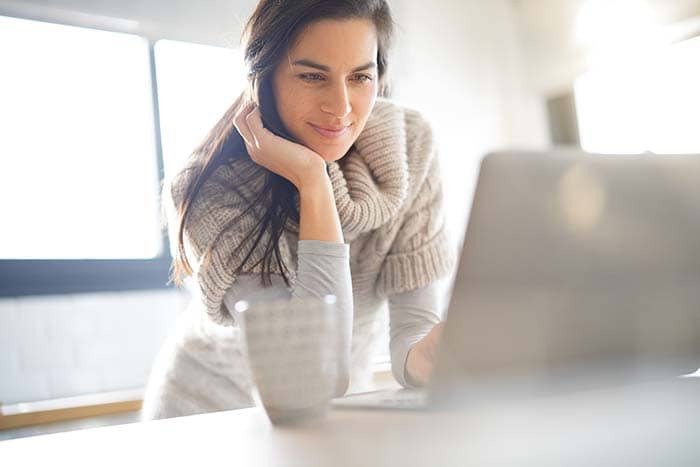 Recognising loan scams starts with understanding the key signs that show you could be dealing with fraudsters. Nearly all firms and individuals carrying out financial activities in the UK must be authorised and regulated by the Financial Conduct Authority (FCA). This includes those businesses and individuals who offer loans and other forms of credit. Conducting such activities without the express permission and regulation of the FCA is likely to amount to criminal conduct.
It can be hard to tell if a lending product is legitimate or not, because scammers often go to extreme lengths to make their activities appear genuine. There are tell-tale signs that all might not be as it seems, but it pays to have your wits about you anytime you're dealing with a purported lender or credit product.
How to spot fake loan websites and clone firms?
Scammers often put great effort into making themselves look like a legitimate firm, and this extends to them pretending to be a real-life company. These scams are particularly hard to spot because the websites they set up and communications they send via email, text, or post are often nearly identical to the firm they are impersonating. Scammers even go as far as to use the websites of legitimate firms in their emails and communications, making it all the more difficult to detect that something's not quite right. Having confused and deceived their targets, they often go on to ask for applications to be made over the phone – something that brokers and lenders will not usually do. 
This just goes to show that it can be difficult to detect fraud, but there are signs to watch out for when it comes to spotting fake and/or cloned loan firms:
First off, check the email address from which any email concerning financial matters is sent. Any genuine email sent from Little Loans will be sent from an address ending in '@email.little-loans.com' address. Watch out particularly for communications that appear to come from email addresses that you would usually associate with individuals. Legitimate, FCA authorised & regulated companies are extremely unlikely to use @outlook, @gmail, or @hotmail addresses for client communications.
Check to see if the content of the communication is what you might expect to receive from the company involved. Little Loans does not act as a direct lender and will not send communications approving a loan application, for example, and so letters, texts and emails of this nature that claim to be from us are not genuine.
Check whether any listed website address (URL) looks right. Scammers often use sub-domains to make it look like they are operating from a legitimate website. Make sure you look at the whole website address, as the devil really is in the detail. Secure website addresses will usually start with 'https://' and not 'http://'. Remember that fraudsters often use the web addresses of legitimate lenders in their communications, so it couldn't be more important to check that everything adds up.
Insist on contacting the financial company yourself. This means that you should not agree to anything, or discuss anything sensitive, with an individual who contacts you directly claiming to represent a particular financial business. You can find out the contact details of genuine businesses by searching the FCA register available at the following link or by visiting the contact page of the website the scammers are pretending to be from.
Do not give your bank details over the phone unless you are certain that you are dealing with a legitimate broker or lender 
Don't be tempted to pay using unusual 'currencies'. Loan companies will never ask for Amazon or similar vouchers to "release" a loan.
Remember that any individual or firm that contacts you unexpectedly to discuss a financial product or opportunity is likely to be high risk. Dealing with such firms and individuals could leave you at risk of being scammed, so be sure to check the FCA register and don't be afraid of questioning whether they are legitimate. Any firm or individual that is authorised and regulated by the FCA will be more than happy to provide proof that they are who they say they are.
What are the signs that a loan could be a scam?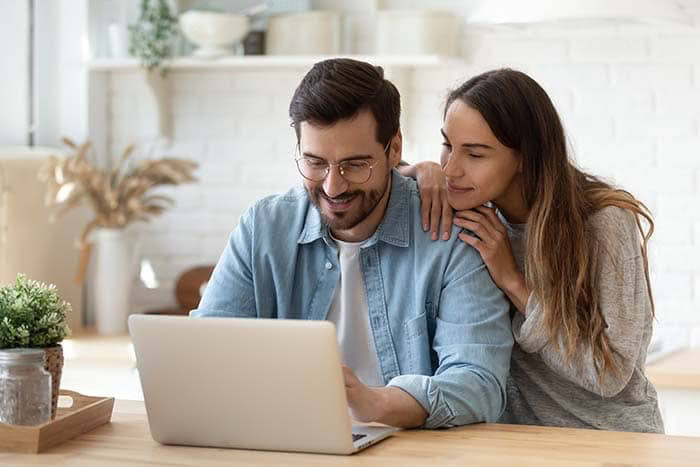 On top of the advice above, there are other things to keep in mind whenever you're dealing with a business or an individual that claims to be offering loans or other financial products. As mentioned before, no legitimate company will take issue with you wanting to confirm that they are legitimate, so don't be afraid to take your time and make sure that everything is in order before giving out any details or striking an agreement.
Don't trust offers that come 'out of the blue' – Legitimate lenders don't contact people at random and will not make contact with you on the off chance that you might want a loan. Whether you're contacted by post, email, text, phone or even in person, genuine lenders do not engage in these kinds of activities and the public should be wary of any sudden and unexpected contact.
Look out for common techniques used by fraudsters – Fraudsters often use tactics from the same playbook to try to convince the public that they can be trusted. Research conducted by Financial Fraud Action UK as part of their 'Take Five to Stop Fraud' campaign suggests that members of the public should be wary of anybody who attempts to use certain language tricks to foster trust, and these include:
Switching between high-pressure sales tactics and more understanding, low-pressure conversations.
Creating a sense of extreme urgency to convince you that you must act now, without the opportunity to take advice or consider what's being offered.
Welcoming questions and scepticism, and congratulating the victim for knowing the risks.
Citing various snippets of information about the victim to make their service sound legitimate. These could have been gathered from any number of sources, including social media profiles.
Be cautious if you're asked to pay upfront – as this is one of the most common signs that you could be getting scammed. Direct lenders cannot charge upfront fees, and credit brokers can only charge fees if the customer is given a written explanation of what they're paying and signs a consent form. At Little Loans we will never charge you for our services, and certainly won't ask for any money upfront.
Examples of previous reasons that scammers have given for needing money upfront to include:
To cover "insurance" on a loan;
To pay the "first instalment" in order to verify the borrower's details; and
Covering the fees needed to "set up" the loan.
All of these false explanations have helped scammers to convince people to pay them money, and once the transfer has been made it's incredibly difficult to get any funds back. Be wary of any upfront payments and remember that you shouldn't be put under pressure to transfer funds or agree to anything.
Consider whether something could be too good to be true – as it often will be. Whenever you consider a loan, grant or other financial product, take a step back and ask yourself whether what's on the table is simply too good to be real. 
Lots of genuine lenders are willing to deal with borrowers with poor credit histories, for example, but no FCA authorised and regulated firms will provide guaranteed loans that don't require a credit check. Similarly, so-called lenders that claim to offer extremely low or even no-interest loans may not be genuine.
Loan fraud is a substantial and fast-evolving form of crime, and it pays to remain grounded in reality when dealing with any supposed financial provider.
Check online to see if the company is listed on TrustPilot or Feefo – These are consumer review websites that allow members of the public to review companies they've had dealings with. It may be that past victims of scams warn of dangerous companies and individuals and by checking these sites you could avoid a nasty surprise.

Scammers have become much more sophisticated in their techniques that a good review/company profile of a website does not validate the loan company. So always be sure to use other techniques outlined in this guide to ensure you are dealing with a legitimate company. 
Check the FCA register – to confirm whether all of a firm's details match up with those that are properly logged by the authorities.
All lenders and brokers operating in the UK are required to register with the FCA. By checking the details of a company against their entry on the FCA register, you can get a feeling for whether or not they are legitimate. Details should be an exact match of those registered with the FCA, including: 
Contact details for the firm or individual;
An FCA Registration Number known as an FRA, a unique identified that is assigned to every FCA regulated individual or firm in the UK (ours is 690249);
The 'status' of the firm (i.e. whether they are authorised and/or regulated by the FCA);
Whether the firm is subject to the complaints settlement process managed and administrated by the Financial Ombudsman Service;
Which activities the firm is allowed to engage in. At Little Loans we are authorised and regulated to engage in credit broking activities, amongst other things, but cannot and do no act as a direct lender.
If the details of a firm do not match those contained on the FCA register, you should avoid any further dealings until you can verify that they are the correct entity. If anything is amiss, it could be that the person or firm you're dealing with is in fact a fraudster. 
Contact the firm using the details on the FCA Register – and not any that are provided by the firm or individual you've been dealing with. This contact information will have been vetted by the FCA, and using this approach you can ensure that you're not speaking with scammers.
What are the signs of loan fee fraud?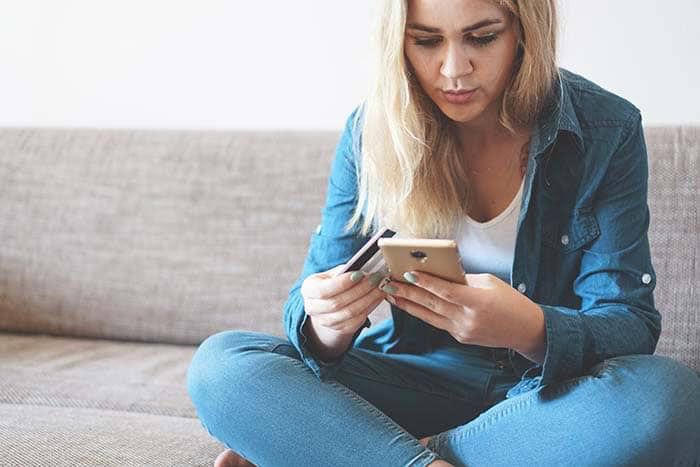 Aside from clone firms and fraudsters impersonating genuine brokers and lenders, the FCA have warned the public to be particularly aware of loan fee fraud.
Loan fee fraud sees scammers target people who might have searched for a loan online, reaching out to them directly and offering a loan before demanding that fees be paid upfront. Once the money has left the victim's account, the scammers simply disappear.
Loan fee fraud can be complex, but there are some tell-tale signs to watch out for. These include:
Being contacted by a lender directly after making online applications to other companies. 
Being told that the fee is a deposit and will be refunded.
Not receiving written confirmation of what the fee is for, and the legal name of the firm involved;
Being asked to pay a fee via an unusual method – for instance through an online voucher or a money transfer service such as Western Union.
Not being asked for your consent, or to confirm your understanding of the fee requested.
If you recognise any of these signs, it could be that you're being scammed. Even if you're dealing with a legitimate firm, it's likely that they're acting improperly, and so you may wish to cease contact to protect yourself and your money.
What to do if you think you've been scammed?
Hopefully, by following the steps above you'll be less likely to fall victim to a scam. If you are faced with the unfortunate and frustrating situation in which you think you've been scammed, there are things you can do.
If you have suspicions that a scam might be afoot, you can report your concerns to Action Fraud by calling 0300 123 2040 or via an online form on their website. Action Fraud is the official channel for reporting cases of financial fraud in the UK, and by reporting your experience they may be able to take action to prevent fraudsters from victimising other members of the public.
Sadly, it's often the case that money lost to loan fraud is difficult to recover. Many scams are conducted online, making it very difficult to trace those responsible or to bring them to justice. In the event that FCA action does result in the conviction of a fraudster, however, victims may be entitled to compensation – however, this is very much decided on a case by case basis.
How to report a loan scam?
Nobody wants to get scammed, but fraudsters are constantly changing their tactics to maximise their number of victims and avoid getting caught. To help stop them in their tracks, report any suspected personal loan scams to the FCA using their online reporting form. Reports can also be made to Action Fraud - the UK's official national reporting centre for fraud and cybercrime. To report to Action Fraud, contact them via phone on 0300 123 2040, or via their website at www.actionfraud.police.uk.
For more help and advice, contact the FCA Consumer Helpline on 0800 111 6768.
Representative example: Amount of credit: £1000 for 12 months at £123.40 per month. Total amount repayable of £1,480.77 Interest: £480.77. Interest rate: 79.5% pa (fixed). 79.5% APR Representative. We're a fully regulated and authorised credit broker and not a lender