The Cost of Easter: 2023 Data Hub
Easter is a Christian holiday that celebrates the resurrection of Jesus Christ. However, in a similar vein to Christmas, it is not only religious people who celebrate, with many using it as an opportunity to mark the start of spring with loved ones; particularly as Easter means a long bank holiday weekend in the UK. Easter's popularity in the UK is clearly significant; in 2022, three-quarters of Brits (39.4 million people) were projected to celebrate Easter.
There are a number of quintessential Easter activities and foods which are popular in the UK, including Easter egg hunts and chocolate eggs. However, Easter can become expensive and with children being off school, it can be particularly challenging for parents wanting to celebrate but also save money.
Here at Little-Loans.com, we have conducted our own research to find the cheapest UK supermarket where Brits can stock up on classic Easter essentials without breaking the bank. We've also collected data from a number of trusted sources on how much money is spent on Easter in the UK.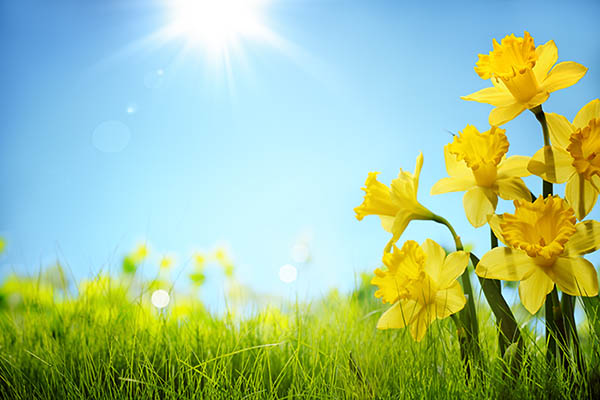 Which UK supermarket is the cheapest to buy Easter essentials from?
Aldi is the cheapest supermarket to source Easter essentials from in 2023.
We investigated 10 items that Brits may buy to celebrate Easter, including a seasonal spring mini roast dinner. These were:
Hot cross buns
Easter eggs
Cadbury's Mini eggs
Daffodils
Chocolate bunny
Cadbury's Creme Eggs
Kinder Egg Surprise
Carrots
Parsnips
Lamb
We then sourced the prices of these items at eight leading UK supermarkets: Aldi, ASDA, Lidl, M&S, Morrisons, Sainsbury's, Tesco and Waitrose.
The findings concluded that Aldi takes the top spot as the cheapest UK supermarket to shop for all of your Easter essentials in 2023, at only £21.29 for all of the above Easter essentials. Tesco came in second, but only just behind Aldi, at £21.41, followed by ASDA where the Easter bundle will cost you £21.96; both very much showing to be cost effective supermarkets.
Which UK supermarket is the most expensive for Easter essentials?
M&S is the most expensive supermarket for Easter essentials and therefore the least cost efficient, predicted to cost £29.85. This is 40% more expensive Aldi, clearly highlighting which supermarket is the fan favourite for money-saving Easter spending.
| | | |
| --- | --- | --- |
| Rank | Supermarket | Total Price |
| 1 | Aldi | £21.29 |
| 2 | Tesco | £21.41 |
| 3 | ASDA | £21.96 |
| 4 | Morrisons | £22.14 |
| 5 | Lidl | £22.57 |
| 6 | Sainsbury's | £25.47 |
| 7 | Waitrose | £29.50 |
| 8 | M&S | £29.85 |
How much money is spent on Easter in the UK?
Data shows that the UK suffered a dip in Easter spending in 2021, reaching £810 million. Yet despite the effects of the cost of living crisis that occurred just before the start of 2022, Easter spending seemed to be back on the rise last year. £892 million was projected to be spent in 2022, which is a 10.14% increase since the previous year. Over 63% of Brits were projected to spend in Easter 2022, which is a slight increase from 62% in 2021.
In 2022, three quarters of Brits (75%) were projected to celebrate Easter, which is a whopping 39.4 million people. Data shows that in 2018, 70% of the population celebrated the Easter holiday and throughout the years, there has been a steady increase since 2022 when 75% of the population was projected to celebrate.
However, despite there being a steady projected increase in spending and Brits planning on celebrating, the cost of living crisis seems to be grappling with Brits' finances. Three in 10 (30%) Brits are aiming to reduce their Easter spending due to rising costs. A quarter (25%) will be spending less on Easter eggs, one in five (22%) will be scaling back Easter holiday plans and 28% intend to spend less on Easter meals out (Source). Therefore, this data suggests that more people will be inclined to celebrate the holiday, but Brits that are aiming to spend will do so cautiously and perhaps more frugally in 2023.
Will Easter cost more in 2023 than 2022?
Essentially, yes; it is suggested that Easter will cost more in 2023 than years prior. Due to the cost of living crisis, the price of essentials, like food, has risen dramatically. Food and non-alcoholic drink inflation rose by 16.5% in the 12 months to November 2022, the highest increase since September 1977 (17.6%). Undoubtedly, rising inflation will have a huge impact on the prices of Easter products and will be a stark increase from previous years, causing Brits to become more cautious of where and how much to spend.
Because of the increase in cost in 2023, Brits are switching up where they shop in order to save money, suggesting that discounted supermarkets like Aldi and Lidl may become the go-to for Brits.
More so, a report released in February 2023 shows that despite consumer spending has grown just 5.9% in February, almost half of these shoppers (49%) are cutting down on luxuries or one-off treats for themselves, while a similar proportion (48%) are buying more budget/value ranges. This suggests that as a symptom of the cost of living crisis, Brits in 2023 have become more thrifty and aim to spend less on Easter sweet treats. The rise in inflation will undoubtedly be a factor as to why there is a rise in spending meaning, 2023 will likely be a costly year for those celebrating Easter.
Summary
From the research that we have conducted, we can conclude that Aldi is the cheapest supermarket to get your Easter essentials in 2023. Additional findings from trusted sources also indicated that Easter spending is back on the rise and Brits wanting to celebrate Easter is on the rise, despite the crisis affecting the cost of living for Brits up and down the country.
2023 seems to be the year of thriftiness. Brits are looking for innovative ways to cut costs in order to cope with the current financial constraints and still get in the Easter spirit. Hopefully, our research can help Brits become aware of which of the eight UK leading supermarkets offer the best prices for Easter essentials so you don't feel excluded during the holiday traditions.
Representative example: Amount of credit: £1000 for 12 months at £123.40 per month. Total amount repayable of £1,480.77 Interest: £480.77. Interest rate: 79.5% pa (fixed). 79.5% APR Representative. We're a fully regulated and authorised credit broker and not a lender