How to Save Money on Back-to-School Basics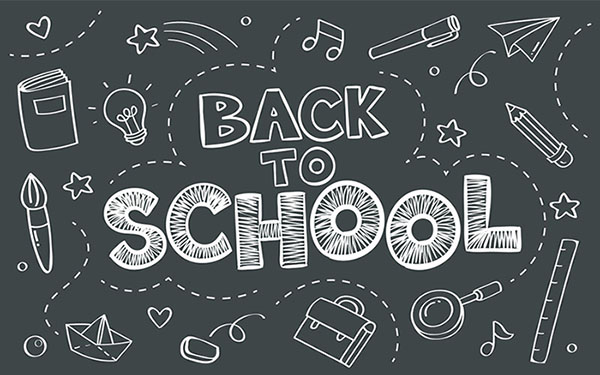 First Published: 23rd August 2023
Parents and guardians – how are you feeling right now? The end of the summer holidays is (finally) in sight!
The Peppa Pig theme tune feels as though it has been forever engraved on your brain. Your living room has been re-arranged into a makeshift pirate ship. The dog is currently wearing a tutu, while the cat seems to have very sensibly gone into hiding. There is cake batter up the kitchen wall and yesterday, you caved and let the kids eat Doritos for breakfast.
The long summer holidays can leave even the most patient of us feeling frazzled and fraught. But there's just one more hurdle to get through: shopping for back-to-school supplies.
It's hard to work out who hates this task more: you, or the kids. The kids find it 'sooooo boring,' while you wince at the damage to your wallet. The good news is that with some pre-planning and savvy saving tips, back-to-school basics needn't break the bank.
Recycle, recycle, recycle!
A new school year doesn't necessarily have to mean a whole new wardrobe.
If a few items of uniform still fit and are in good condition, there's no reason why they can't be recycled for another term or two.
Make the most out of uniform and accessories, and only replace when absolutely necessary. This will help spread the cost over the year, rather than forking out all at once.
Make a list
Put some time aside to make a list of everything you need to buy.
Split the items into two categories: needs and wants. Prioritise the needs, and set a budget. Any money left over could go towards some of the wants.
Will your kids be doing any different classes this year? For example, is Food Technology now on the agenda? If so, don't forget to cover related expenses, such as an apron, or plastic food storage containers.
Buy plain
One minute your kids are using a step to wash their hands in the sink, and the next, they're taller than you.
Keeping up with rapid growth spurts can be financially exhausting, particularly when it comes to school uniform.
Some schools insist on branded items of uniform, which tend to cost more. If branded uniform is not mandatory, you could save some money by buying generic versions.
A recent study revealed that parents and guardians are spending an average of £287 on primary school uniform every year, per pupil. The study also found that branded uniform may be behind the rising cost, with 29% of the respondents revealing that they are expected to purchase four or five branded items.
You can pick up some excellent deals on plain school uniform at many of the UK's main supermarkets. George at Asda stock some wonderfully low-priced staples.
Supermarket saviours, continued!
While we're on the subject of supermarkets, why not put those Nectar points to good use? You can use (and collect) Nectar points against school uniform costs both online and in-store at Sainsbury's.
For the past few years, Tesco have hosted an in-store 25% off school uniform event for Clubcard members. In 2023, the sale was held between the 25th and 31st July. While it may be too late to take advantage this year, it's worth bearing in mind for 2024.
If you're not a Clubcard member, you can sign up for free here. Joining is worth considering if only for the generous uniform discounts once a year!
Do you work in the grocery industry yourself? Did you know that you might be entitled to a non-repayable £150 grant to put towards back-to-school supplies?
Registered charity Grocery Aid offer a School Essentials grant once a year, which can be applied for directly via their website.
There is a certain eligibility criteria to be met, and only a small window to claim, so being quick to apply is essential.
Please be aware that there is no guarantee that this scheme will continue, although it's definitely worth keeping up to date with.
In 2023, applications opened at 9am on the 14th June.
First stop? Pound shop!
Pound shops are unrivalled when it comes to stocking up on stationery. From notebooks and pencil cases, to pens and sticky notes, you can be sure to bag a bargain.
Did you know that you can even pick up certain branded products at the Pound Shop? As well as money-saving own labels, you can also find brands such as Sharpies for a fraction of the price you might pay elsewhere.
Our favourite £1 items currently on sale at the Pound Shop:
Products available and prices correct as of 3rd August 2023
Buy in bulk
A fair few shops may have special 'back to school' offers on during the weeks leading up to the new term. Take advantage of this by buying in bulk.
If it's 20% off on felt tips and you know your kids go through several packs a year, it may be worthwhile to buy two lots – this could save you money further down the line.
Use student discounts
If you have student-age children, you may be familiar with the following scenario…
You spend a large amount of money on a full-price item and leave the shop.
Ten minutes later, during the drive home, your teen casually drops this bombshell: "Oh yeah, I get a student discount for that shop."
You ask why they didn't mention this while you were paying.
Your teen shrugs and says, "Forgot."
If your teen is not forthcoming with their discount, check the website linked with their student card. Make a note of which discounts you can pick up where before you go shopping together.
Popular student discount sites include Student Beans, Totum and UNiDAYS.
Brands? Let it go!
Buying themed and branded accessories may not be cost-effective in the long run. While a Frozen pencil case and an Iron Man rucksack might be all the rage right now, are your kids still likely to love them in six months' time?
Trends and fads come and go, but there's no reason why this should impact your savings.
A possible way around this is to customise plain items. You could buy a plain lunchbox and a packet of stickers and encourage the kids to get crafty.
The result? A super-cool lunchbox that noone else in the canteen is going to have!
Kids bored of their lunchbox already? Simply remove the stickers, buy a new sheet, and start over!
Stickers can be removed with hot, soapy water. Tougher sticker-residue is best tackled with white vinegar.
Leave the kids at home
You are far more likely to stick to your budget without the kids trying to guilt-trip you into buying additional, pointless items.
"But everyone else has this £12 pen that also turns into a wand! You're the meanest parents in the world!"
Budgeting basics
If leaving the kids at home isn't an option, why not give them a set amount of money and put them in charge of sourcing their own stationary?
It's never too early to teach them the benefits of budgeting.
You could turn it into a game: who can spend the least amount on essentials? Use the potential of remaining money as an incentive – whatever's left can be spent on a well-deserved post-shopping milkshake!
Book smart
From study guides to recommended reading material, brand new books can be expensive to buy.
Second-hand sites such as eBay and World of Books are great places to start if you're hoping to pick-up a cut-price steal.
Or, for a totally free alternative, join your local library. If they don't have exactly what you're looking for, some libraries may be able to order copies in for you from elsewhere.
Label up
Picture the scene:
It's week two of a brand-new school year.
Your child skips out of class, minus their jumper.
When being asked where it is, your child looks vague before launching into a long story about 'Ben borrowing it, and then we had PE, and then we went for lunch and…'
The upshot is it's been lost, and you're suddenly £30 out of pocket.
Many of us have been there!
To avoid this from happening, be sure to label every item – including rucksacks, pumps, and pencil cases - before the term starts. This will make it easy to identify your child's belongings and prevent you from having to spend more money on replacement items.
Personalised sew-in labels can be found on Amazon, starting at around £4.99 for a pack of 36). It's a good idea to order these well in advance of the new term – due to the unique personalisation, they may take a couple of days to arrive.
And… breathe!
September is here, you've aced the holidays, and saved yourself some money on the dreaded back-to-school shop.
Next stop? Christmas!
Representative example: Amount of credit: £1000 for 12 months at £123.40 per month. Total amount repayable of £1,480.77 Interest: £480.77. Interest rate: 79.5% pa (fixed). 79.5% APR Representative. We're a fully regulated and authorised credit broker and not a lender