Financial Basics for Students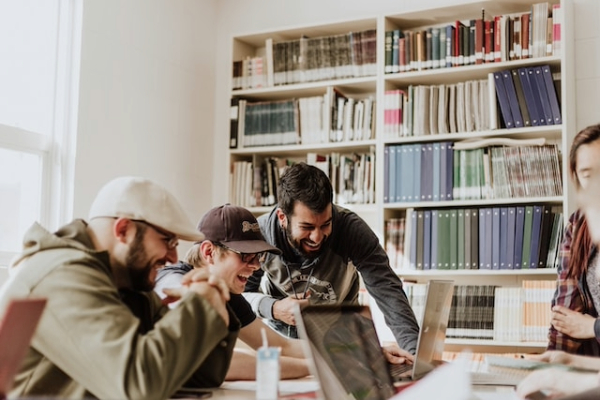 So, you're about to move out for the very first time. University, here you come!
On a scale of one to ten, how excited are you right now?
Things you can do in your own place:
Stay up 'til whatever time you want.
Have Super Noodles for tea, every night.
Eat chocolate for breakfast (we recommend Terry's Chocolate Orange – that counts towards your five-a-day, right?).
Maybe you're also feeling a little bit nervous, and that's totally normal. Moving out is a massive step, whatever your age, and may come with all sorts of apprehensions.
You will now be responsible for dull adult tasks such as cooking, cleaning, and arranging your own appointments.
You'll also be in charge of managing your finances. Don't worry, though – this isn't as scary as it sounds.
Want the lowdown on how to make the most of your money while acing your studies? Check out our tips below!
Know what you're entitled to
Student Finance is provided by the Government through the Student Loans Company (SLC). There is a different SLC for England, Wales, Scotland, and Northern Ireland, so your first step is finding the right website to make your application. You should apply to the SLC in the country in which you are normally resident; for example, if you live in England but are going to university in Scotland, you should apply to Student Finance England.
Depending on your course and where you live, you may be entitled to a loan to cover the cost of your tuition fees, and a means-tested Maintenance Loan or grant to help towards your living costs.
You will be required to pay your Student Finance back, but don't panic – you won't start making Student Loan repayments until after you have finished your course and are earning above the repayment threshold. You can read more about this here.
The financial help you could receive will depend on a number of factors, including your household income, and where you're studying - you may be eligible for a higher rate of support if you study in London. Existing physical and mental health conditions may mean that you are entitled to extra support, such as Disabled Students Allowance, and if you have children, you may qualify for the Parents' Learning Allowance.
Save the Student has more information about extra help you might be entitled to.
You can check your eligibility for student finance here.
Boss-up your budget
Look, we know it might sound boring, but we need to talk budgets for a minute. This is uber important, but we promise it won't take long.
Urgh – even the word 'budget' sounds frightfully grown-up, doesn't it?
Budgeting doesn't mean cutting back; it just means balancing the money going in and out of your account.
To work out your monthly budget, work out your total monthly income. This can include student loan payments, bursaries or grants, wages (if you have a regular job), and any regular monetary help from parents or guardians.
Next, make a note of your outgoings, such as rent and bills (if applicable), your phone bill, food shopping, and any other expenses, such as Spotify or Netflix subscriptions.
Subtract your outgoings from your overall earnings. The figure you have left is called your 'disposable income.' You can spend this however you wish.
Why not aim to save a percentage of your leftover cash each month? Having a bit of back-up money can be really useful if you suddenly need to pay for the unexpected; for example, if something goes wrong with your car. Any money saved could even go towards the holiday that you're probably going to want to take after smashing your exams!
Don't worry if your calculations don't quite add up as you'd expected at first; budgeting takes practice. Once you get into the habit of budgeting, you may find all sorts of ways to increase the amount of money you have left each month.
You can plan and keep on top of your spending using the student budget calculator tool on the UCAS website.
Maximise your meals (and your money)
While there's absolutely nothing wrong with a cheeky Maccies here and there, setting a plan for the rest of your week's meals could save you money.
Meal planning is really an extension of budgeting and will help you to make the most out of your funds.
Thinking back to budgeting for a moment – one quick way to increase the amount of money you have left each month is by choosing to buy supermarket own labels, rather than branded versions.
Before you do your food shop, be sure to write up a list of exactly what you're going to need for the week, covering the ingredients for each meal you intend to make. This will help to prevent you from overbuying, impulse spending, or having to head out for a 'top-up shop' later on in the week.
Foods with a long shelf-life are handy to keep in for those nights when you just can't decide what you want, or you're not in the mood to cook up a storm. Beans, pasta, tinned tuna, and packet rice are a few basic staples that you can't go too far wrong with.
Need some inspo? From bangin' grilled sandwiches to fancy salmon burritos (check you out!), this article – written by a student – shares a selection of quick, easy, and super-tasty meals.
Of course, TikTok is also a fab place to discover recipe ideas.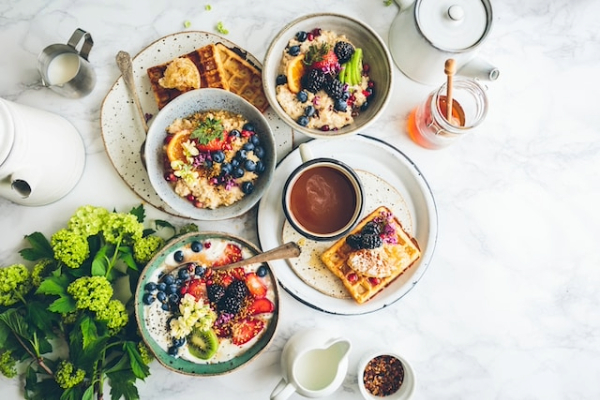 Hang up on overpriced contracts
From the age of 18, it's legal for you to take out a mobile phone contract in your own name.
Make sure that you choose the right contract to suit your needs. If you're regularly making long calls home to family and friends, you're going to want to be sure that your contract offers unlimited (or a good amount of) free minutes.
If the Wi-Fi in your new halls is notoriously unreliable, perhaps a contract with higher free data usage would help to prevent you from going over your data allowance and having to top-up.
It's worth shopping around for deals – don't accept the first contract you're offered if the price is higher than what you were hoping for.
This super-handy tool compares mobile phone packages on both handsets and sim-only deals.
Some mobile networks offer student discounts (we'll talk more about these later!), so it's a good idea to do some research before committing to a provider.
Put the brakes on
Passing your driving test and getting your first car is a feeling of freedom like no other, but do you really need a car while at university?
Many universities are located in – or within very close proximity to – city centres, with numerous public transport links.
It may work out cheaper to swap your car for the bus while bobbing between your halls and lectures.
A number of UK bus companies offer discounted passes for students. You can find a guide to bus travel discounts here.
Heading home on a weekend? You could save money by taking the train.
Being a student comes with its perks, including impressive discounts on rail fares.
A 16-25 railcard costs £30 a year and entitles you to a 1/3 off the cost of rail travel.
If your trips home cover a considerable distance and you're making the journey often, it's worth working out if a 16-25 Railcard would pay for itself over the course of the year.
Some universities even offer 'Cycle to Uni' schemes – great news for all you avid bikers out there!
While each university will have their own terms and conditions in place, we looked at the University of Bolton as an example.
Borrowing one of Bolton Uni's bikes requires a £50 deposit, and grants you use until the end of the semester. Alternatively, you can purchase one of the bikes for the whole academic year for just £75.
The University of Chester has partnered with Bren Bikes to offer reasonably priced refurbished bikes and maintenance services.
Work hard, play hard
We get it – you're super-busy right now. Studying, going on epic nights out, making new friends, and generally adjusting to uni life takes up a lot of time.
You might have also thought about getting a part-time job to earn yourself a bit of extra money and top-up your student loan.
When it comes to thinking about the sort of job you'd like, there are a number of options to consider.
In the lead-up to December, many retailers and restaurants will do a recruitment drive for 'Christmas temps' in preparation for the busy festive period. Be aware that this may involve some weekend working.
You might even find job opportunities within your university. Jobs open to students on campus may include filing, tutoring, or even creating content for website and social media channels.
The university careers department should be able to point you in the right direction.
Keep up to date with current vacancies on the Student Job and Unitemps websites.
While making money is great, it's not worth compromising your mental or physical health for – make sure you're still giving yourself enough time to study, sleep, and look after yourself.
Pre-loved lovin'
Second-hand staples are going to be your best friend this year.
From fancy dress and cool threads, to academic books and furniture, the second-hand market is absolutely choc-a-block with insane deals and can't-miss-'em steals.
You can guarantee that at least one fancy dress night will be planned during Fresher's Week. Sometimes, these might be themed: think 90's cartoons, and Harry Potter. We've also seen groups of people dressed up as Henry Hoovers because, well, why not?!
Don't fork out on an expensive fancy dress costume that you're likely to only wear once (unless you plan to regularly attend lectures dressed as a Teletubby. Absolutely no judgments here – you do you!).
Hit up reputable second-hand sites such as eBay and Vinted to bag a bargain.
Chances are, the seller will have probably only worn the outfit once, meaning the condition should be quite decent.
Styles constantly change at university. Refrain from chucking large sums of money at designer brands and expensive clothes that may go out of fashion as quickly as they arrived. A handful of timeless pieces of good quality should be bought to last; think plain tops and vests, jeans, a nice dress or shirt for going out in, cosy jumpers, Converse, etc. They're investments.
For anything else, why not make Vinted your first port of call?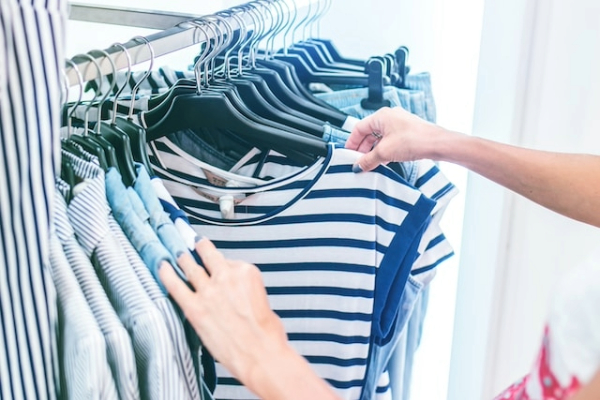 Sell 'n' save
Now that you're familiar with second-hand sites, why not consider selling unwanted items of your own?
Just because you no longer rate those jeans, it doesn't mean that somebody else out there won't absolutely love them. Think of it as giving your belongings a second lease of life.
Selling online can be a nice little side-earner.
Discounts for days!
One of the best things about being a student has got to be the discounts!
We've rounded up some of the most popular student discount cards, apps, and websites below to set you up for some seriously savvy savings.
| Company | Perks | How to apply | Cost |
| --- | --- | --- | --- |
| TOTUM (previously known as NUS) | Over 350 discounts at stores and companies such as Apple, ASOS, and JustEat. Includes a Taste Card, which gives you access to 2-for-1 deals at various restaurants, and 50% off selected pizza delivery. | Join via the Totum website. Your card will be available for digital use. | £14.99 a year, or £24.99 for three years. You can also apply for TOTUM Digital, which is free, but contains fewer discounts than the paid alternatives. |
| UNiDAYS | Discounts on an array of products and services, including clothing, health & fitness, and food & drink. Deals change regularly, so head over to the UNiDAYS website to see the latest. | Register an account online or download the app. Any student over the age of 16, with a personal college/university email address or a credit card style student ID qualifies. | Free |
| Student Beans | Discounts on clothing, food & drinks, broadband, technology and train tickets, to name but a few bonuses! As with UNiDAYS, discounts are changeable, with new offers added regularly, so a quick scan of the site before you buy something could prove to be very cost-effective. | Register online, or download the app on either the Apple Store or Google Play. You can apply for Student Beans if you are over the age of 16 and in full-time education. You must have a college or uni email address or a credit card-style student ID. | Free |
Need some extra support?
Life at university can be a whirlwind of emotions that may leave you feeling overwhelmed.
Perhaps you're homesick, or finding it really difficult to keep up with the workload.
Maybe you've got money worries and are struggling to get by on your student loan.
Whatever you're going through, it's really important to know that you are not alone.
Don't suffer in silence.
You may wish to mention your worries to a lecturer. University can be a stressful time, which is why many campuses offer wellness support and counseling to students.
Student Minds is a UK charity dedicated to empowering students and promoting ways to look after and improve mental well-being. Their website covers a range of topics, from men's mental health to exam stress, and includes a really great section on the cost-of-living crisis. Click here to get support.
Remember, looking after yourself is not a luxury, but a priority.
You'll smash it!
We're sure that you're going to achieve everything you're dreaming of at university, and we hope your time there is full of amazing memories, lots of laughs, and friends for life.
This is such an exciting time for you!
Representative example: Amount of credit: £1000 for 12 months at £123.40 per month. Total amount repayable of £1,480.77 Interest: £480.77. Interest rate: 79.5% pa (fixed). 79.5% APR Representative. We're a fully regulated and authorised credit broker and not a lender